Both residential and commercial service contractors rely heavily on new sales for growth. Where residential contractors rely on converting inbound leads, commercial contractors lean on a mix of inbound and outbound tactics. This post lays…
https://servicetrade.com/wp-content/uploads/2015/11/ron-swanson-fishing-1.jpg
295
500
Shawn Mims
http://servicetrade.com/wp-content/uploads/2016/03/SERVICE_TRADE_LOGO_NO_TAGLINE_340x156.png
Shawn Mims
2015-11-11 15:07:28
2019-05-10 16:18:14
Modern Tools for Service Contractors, Part 3: Outbound Sales and Marketing

Unlike residential field service companies, commercial service contractors rely heavily on new sales for growth.  For the residential contractors reading this post, please skip to the section below about MailChimp as it contains insights that…
https://servicetrade.com/wp-content/uploads/2019/04/iconfinder_social_media_applications_14-linkedin_4102586.png
128
128
Shawn Mims
http://servicetrade.com/wp-content/uploads/2016/03/SERVICE_TRADE_LOGO_NO_TAGLINE_340x156.png
Shawn Mims
2015-11-11 13:48:17
2019-05-10 16:08:16
Modern Tools for Service Contractors, Part 3: Outbound Sales and Marketing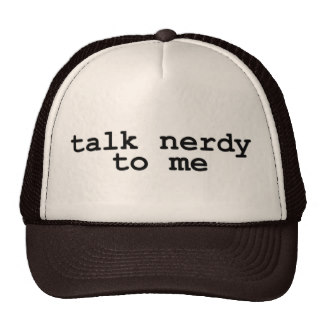 When folks ask me about working in a small business, I point to the imaginary hat rack in the corner and say "I get to wear every single hat on that rack depending on the weather."  This analogy is especially true for owners and managers in…
https://servicetrade.com/wp-content/uploads/2015/10/talk-nerdy-to-me-1.jpg
324
324
Shawn Mims
http://servicetrade.com/wp-content/uploads/2016/03/SERVICE_TRADE_LOGO_NO_TAGLINE_340x156.png
Shawn Mims
2015-10-28 14:54:50
2019-05-10 16:07:44
Modern Tools for Service Contractors, Part 2: Inbound Marketing
https://servicetrade.com/wp-content/uploads/2015/10/tools-1.png
380
600
Shawn Mims
http://servicetrade.com/wp-content/uploads/2016/03/SERVICE_TRADE_LOGO_NO_TAGLINE_340x156.png
Shawn Mims
2015-10-22 06:10:15
2019-05-10 16:07:09
Modern Tools for Service Contractors, Part 1: Operational Efficiency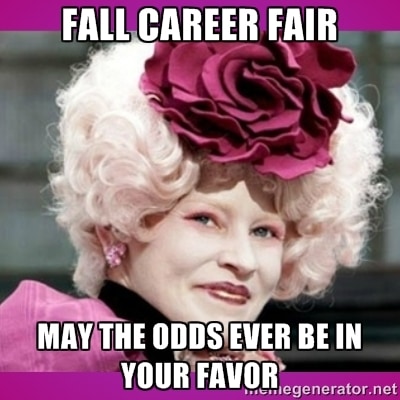 Have you seen "The Hunger Games" movies or read the books? To give you a very watered down version, the premise surrounds a collection of children that are elected as Tributes to have an annual battle amongst each other until there is a single…
https://servicetrade.com/wp-content/uploads/2015/10/career-fair-1.jpg
400
400
Kim Owens
http://servicetrade.com/wp-content/uploads/2016/03/SERVICE_TRADE_LOGO_NO_TAGLINE_340x156.png
Kim Owens
2015-10-20 12:24:14
2019-05-10 16:06:39
Perspective on Software Recruiting from a Recent College Grad
In the final installment of the Smartphone Buying Guide for Service Contractors we will address the final decisions you'll make before purchasing. Should you provide devices for your technicians or should you have a bring your own device…
https://servicetrade.com/wp-content/uploads/2015/10/Ipod-waiting-1.jpg
248
600
Shelley Bainter
http://servicetrade.com/wp-content/uploads/2016/03/SERVICE_TRADE_LOGO_NO_TAGLINE_340x156.png
Shelley Bainter
2015-10-14 21:57:29
2019-05-10 16:06:06
Smartphone Buying Guide for Service Contractors, Part 4: Where to Buy
If you've been reading our blog for a while (thank you, by the way), you've heard ServiceTrade advocate a connected IT ecosystem of business operations applications for your customer service, accounting, inventory, CRM, payroll, email marketing…
https://servicetrade.com/wp-content/uploads/2015/10/pocketknife-600px-1.jpg
310
600
Shelley Bainter
http://servicetrade.com/wp-content/uploads/2016/03/SERVICE_TRADE_LOGO_NO_TAGLINE_340x156.png
Shelley Bainter
2015-10-07 12:27:10
2019-05-10 16:05:17
Don't Limit your Techs to Just One Tool – or Just One Mobile Application
Everyone either cringes or laughs when they consider the track record of the cable companies in delivering customer service.  Comedians have named their movies or even their whole persona (Larry the Cable Guy) in salute to the ridiculous nature…
https://servicetrade.com/wp-content/uploads/2015/09/HOW-IT-FEELS-1.jpg
377
600
Billy Marshall
http://servicetrade.com/wp-content/uploads/2016/03/SERVICE_TRADE_LOGO_NO_TAGLINE_340x156.png
Billy Marshall
2015-09-30 08:38:26
2019-05-10 16:04:29
Looking for Great Customer Service? Try the Cable Company?
Once a service contracting business makes the decision to adopt ServiceTrade, the conversation almost always shifts to making device decisions. We covered one factor of this decision, Android or iOS in Part 2 of this series. In Part 3, we…
https://servicetrade.com/wp-content/uploads/2018/09/servicetrade-3-screens-new-mobile-app.png
975
2160
Shelley Bainter
http://servicetrade.com/wp-content/uploads/2016/03/SERVICE_TRADE_LOGO_NO_TAGLINE_340x156.png
Shelley Bainter
2015-09-23 16:11:12
2019-05-10 16:03:46
Smartphone Buying Guide for Service Contractors, Part 3: Smartphones, Tablets or Both?