5 Questions to Help Service Contractors Build More Valuable Businesses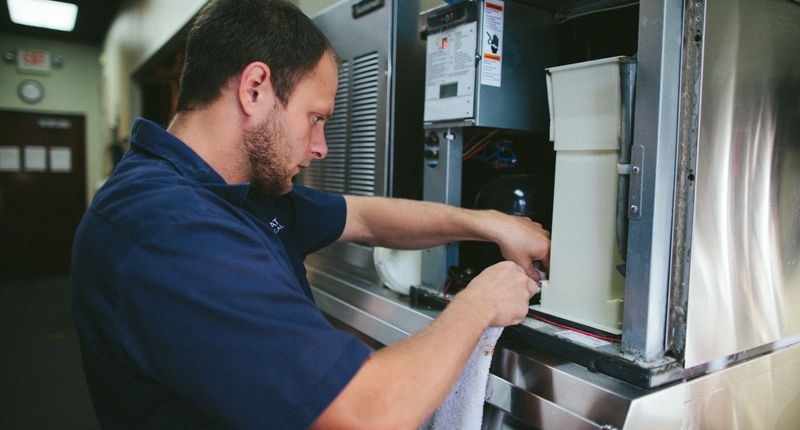 Much of the popular culture in management consulting today is focused on the customer experience. Matt Dixon, the author of one of my favorite management books, The Challenger Sale, is spending many of his cycles promoting another of his books, The Effortless Experience.  Shep Hyken is a customer service guru with a new book called The Convenience Revolution.  And my latest book with Shawn Mims, Money For Nothing, focuses on the science behind making a customer feel good about their experience buying from commercial service contractors.  
Yet even with all of this focus on customer experience, I still find that most service contractors remain firmly entrenched in a war to optimize the effort expended in their back office instead of directing their management attention to enhancing customer service. I have come up with a couple of questions that might help challenge that back office focus if the goal is to build a more valuable business.
Question 1: How easy is it to hire a new back office administrator versus hiring a new skilled technician?  
This is an easy one, right? The answer is that hiring an administrator is very easy when compared to hiring a technician. Management's focus should be on maximizing the productivity of each technician so that they deliver the maximum amount of revenue each day while simultaneously eliminating the risk a customer faces due to potential equipment failure.  Your goal should be to increase revenue per technician 20% per year every year. Never yield in the pursuit of greater productivity for the technicians. Hiring administrators is easier, so transfer as much work as possible off the technicians and onto back office staff.
Question 2: How easy is it for your customer to review and approve a new quote? 
If the answer is that they have to download an Excel file or PDF, print it, sign it, scan it, upload it, and email it back to you, that answer sucks.  That is difficult. Not easy. Compare that level of effort with an online quote with pictures and video of the issue and a single button to push to "Approve" (or request changes) and provide a purchase order for billing purposes.  Oh, and it never hurts that when the customer has viewed the quote online, the salesperson knows it has been viewed and can follow up to answer any questions. Don't make it difficult for the customer to give you more money and remove risk from their environment by upgrading or repairing equipment (which is also good for you).
Question 3: Which is more valuable: eliminating all administrative overhead or showing an ability to sustain 20% revenue growth every year?
Again, it is an easy answer. Eliminating all of the administrative effort is worth perhaps 5 – 8% of revenue. Growth is MUCH more valuable if you can demonstrate you have a systematic way to sustain it due to your customer sales and service approach.  If you ever intend to sell your business or bring on a new shareholder, focusing management effort and technology purchases on enhancing sales productivity is where you should spend your thought cycles and investment capital.
Question 4: How easy is it for you to show the customer the value of your work online?  
Or do you just send them an invoice with a bunch of text and cryptic accounting codes to represent the value you deliver?  If a customer has to wade through a detailed invoice, guess what is going to draw their eye?  You got it, the numbers on the far right and in the bottom right corner. Guess what they are going to want to talk to you about? The value you delivered? Nope. "Why does it cost so much?" is the most popular question generated by an invoice.
Make it easy for them to see that value without digesting a cryptic invoice.  It should be easy for them to see your work online in the form of service history for their equipment with photos, videos, risk assessments, quotes, etc. so that they see you are thoughtful and thorough in your approach to managing their important assets.
Question 5: How easy is it for your
salespeople 
to show a new customer prospect how you are different?
Do you demonstrate the value of your unique approach to customer service?  Pitching a value proposition of "we try harder" or "we care more" or "we are cheaper" sucks. It is much better to show the customer an online experience where they can conveniently review and engage with your company on ways to reduce risk and eliminate disruptions through a rich set of service history and equipment risk analysis.  
If you cannot show prospective customers examples of this capability, what are you selling? Invoices? How do you expect to command a premium in the market compared to the low price competitor? Simple answer – don't expect a premium and be prepared to compete on price.
I find all of these questions to be obvious indicators of where management should spend their effort – front office innovations that make customer service and revenue generation easier because the customer gets an effortless, or, better still, a feel good experience.  So where are you spending your management effort? Front office and feel good? Or back office? Think about it.
https://servicetrade.com/wp-content/uploads/2019/02/ezgif.com-resize.jpg
533
800
Billy Marshall
http://servicetrade.com/wp-content/uploads/2016/03/SERVICE_TRADE_LOGO_NO_TAGLINE_340x156.png
Billy Marshall
2019-02-20 14:02:14
2023-03-22 16:12:51
5 Questions to Help Service Contractors Build More Valuable Businesses