Mapping Your Customer's Journey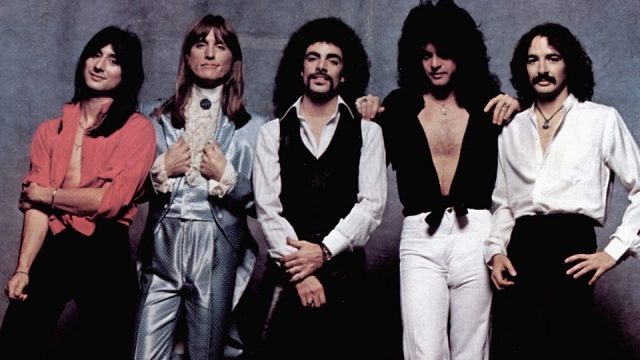 Do you have ambition to become the leading service contractor in your market? Does it feel like operational and administrative inefficiencies are holding you back? We get it. It's not easy to lead the market when it feels like you can't even get your own house in order.
We've helped hundreds of our customers streamline operations so they can stand out from their competitors to grow their businesses. They don't, however, stand out from the competition simply because they have a better work order process. Instead, they lead their market because they have a better customer journey.
What is the customer journey?
A customer journey is the complete sum of experiences that customers go through when interacting with your company. From the marketing and sales cycle to service delivery to account management, the customer journey includes every transaction and every communication.
Actually understanding what makes your customer tick and offering a convenient journey will set you apart from the competition, reinforce how you are different and better, and help you win more business.
Stages of the customer journey 
The journey can be difficult to map because it will vary from customer to customer and won't follow a perfectly straight path. However, there are five general stages that you can use to start.  These are:
Seek:

They need a contractor and will begin the search.

Buy:

They've narrowed down their options and will sign a contract.

Onboarding:

They've signed your service agreement and will prepare for their service relationship with you.

Service:

They are counting on you to keep their assets operational.

Performance Evaluation:

They assess how the relationship is going. This can go one of two ways: 1) they continue to work with you or 2) they don't.
Mapping your customer's journey
To start mapping your customer's journey, ask two simple questions for each of the five stages.
What do they need? Remember, what they really need might not align perfectly with what they think

they need.

How can you best meet their needs?
Let's walk through the framework to help you get started to mapping out the journey unique to your customers.
Stage 1: Seek
What do they need?
They need to find a new contractor.  It could be that another contractor failed them, or they have a new building to manage with no existing contracts.  It's difficult to find good contractors so they'll search online, ask their professional peers for recommendations, conduct an RFP, or reach out to contractors they've trusted in the past.
How can you best meet their needs?
Make it easy for them to find you online. That's their first stop and it's relatively easy for commercial/industrial service contractors to show up in the top Google results compared to their residential counterparts. For more word of mouth recommendations from their professional peers, deliver a memorable customer journey that stands out from your competition.
Stage 2: Buy
What do they need?
They've narrowed it down to 2-3 potential contractors.  They need detailed information about how you will make their lives easier, save them time and money, etc. They'll compare the quality, convenience, and price of options. Which contractor is different and better?
How can you best meet their needs?
Stand out from the competition by demonstrating how you will deliver a Money for Nothing program that minimizes downtime, outages, and emergencies which are cost prohibitive due to the shortage of skilled labor. Show them how they'll receive rich information online about every service so they can trust that they are making the best decisions about their facility spend.
Stage 3: Onboarding
What do they need?    
They need a clear understanding of what to expect from you, and how they can prepare their team to work with you. They need to be reassured in every interaction with your company that they made the right decision in choosing to work with you.  
How can you best meet their needs?
Collect the names and roles of everyone that is on the customer's team that will be involved. Implement a structured onboarding program to educate them on what to expect throughout the service cycle from appointment reminder to invoice and from equipment deficiency to quote. Set up their online account(s) and show them how to access their past and future inspection and maintenance details. Show them how you will make their lives easier.
Stage 4: Service
What do they need?
Historically, they've dealt with shady vendors, disruptions, phone-call rodeos, and piles of paperwork. They need to trust you and your ability to get rid of the inconveniences.
How can you best meet their needs?
Eliminate the paperwork and phone-call rodeos with a convenient online customer experience that makes your customer's life easier and provides them with rich detail about the work so they can trust that you are delivering on your promises.
Stage 5: Performance Evaluation
What do they need?
They need confidence that they are making the right decision to continue to work with you.  They want to know they are getting their money's worth. 
How can you best meet their needs?
Set up a series of regular check-ins with your customer to guide their facility spend plan to optimize planned repairs and maintenance to avoid unplanned emergencies. Use these check-ins to collect feedback about the relationship and act on it as necessary.
Make it easy
Offer a journey that simplifies your customer's life and differentiates you from your competitors. Becoming the leader in your market is difficult. As Journey said, "Some will win, some will lose." However, winning will be a lot easier if you spend more time thinking about your customer's journey instead of your work order's journey.
https://servicetrade.com/wp-content/uploads/2019/02/Image-Journey-e1553108153840.jpg
360
640
Shawn Mims
http://servicetrade.com/wp-content/uploads/2016/03/SERVICE_TRADE_LOGO_NO_TAGLINE_340x156.png
Shawn Mims
2019-03-20 14:56:24
2023-03-22 16:06:27
Mapping Your Customer's Journey