Modern Tools for Service Contractors, Part 1: Operational Efficiency
Over the last couple years, we've compiled a list of free to low cost, easy-to-use applications and products that we often recommend to service contractors. These products range in benefits from operational efficiency to lead generation and fit into a modern ecosystem of tools necessary for service contractors to adapt to the business challenges (and opportunities) presented by the evolving nature of the Internet.
Part 1 of this series will focus on simple products that will boost your company's operational efficiency.  Each one of the applications below will save time so you can focus on growing your business.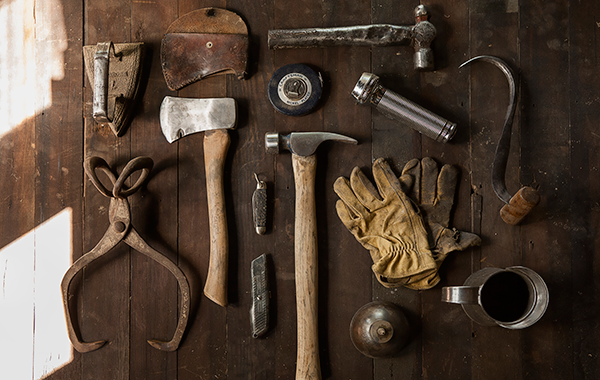 Fiverr – Task Outsourcing
Too busy to consider making any changes to your company processes? Buried under a pile of spreadsheet work and data entry? Fiverr is here to the rescue. Fiverr connects you with thousands of individuals all over the world who will perform any task you hand them for as low as $5. After your first gig, the Fiverr term for a transaction, you will be on a constant lookout for opportunities to outsource work to save time and money.
Slack – Chat Application for Teams
If you are still communicating with your coworkers via texts and one-sentence emails, consider the switch to Slack. Slack is a chat application that works on any desktop computer or mobile device. Slack makes it easy to chat directly with anyone on your team or communicate in predefined groups. We typically recommend that service contractors set up chat groups for every operational division so that schedulers and dispatchers can quickly communicate with techs in the field.  This setup also makes it easy for technicians to communicate and lean on each other's expertise.
Google Apps or Office 365 – Office Productivity and Collaboration Tools
Strong opinions about these solutions can be found all over the Internet. Microsoft diehards swear by Office 365 and Google fanboys and gals will forever be loyal to Google Apps. We're here today to to tell you that both products are great! What really matters is that they are both cloud-based products that enable your company to easily collaborate on work and focus on service delivery instead of server IT.
TSheets – Employee Time Tracking
Time tracking for any hourly employee is difficult, but service contractors have the additional complexity associated with field technicians who are not present in the office. TSheets enables remote time tracking via their mobile app which connects back to the accounting system to summarize payroll and job costing. The application even provides overtime warnings to prevent excess payroll spend.
InvoiceSherpa – Accounts Receivable Automation
Once an invoice is sent to your customer, InvoiceSherpa not only provides them with a convenient payment workflow, but also reminds them when the invoice is due. Prebuilt reminder timelines ensure that your customer receives appropriate messaging according to the payment due date. For more information, read our previous blog post about InvoiceSherpa.
None of these applications are difficult to use and each of them requires little implementation. Take advantage of what the internet has to offer so that you can save the time you need to focus on engaging your customers in thoughtful, modern ways.
Coming up next:
Part 2: Web Marketing
Part 3: Direct Sales and Marketing
Note that we've purposefully excluded accounting applications on this list. Every company needs a back-office financial system that meets their needs, and there is no accounting system that is a perfect fit for every company. With that said, we do have strong opinions about what makes a good accounting application. Read our eBook, The Practical Guide to Buying Software for Service Contractors, to learn why every service contractor should use a web-based accounting platform that does NOT claim to be an all-in-one.
Icons made by Freepik from www.flaticon.com is licensed by CC BY 3.0
https://servicetrade.com/wp-content/uploads/2015/10/tools-1.png
380
600
Shawn Mims
http://servicetrade.com/wp-content/uploads/2016/03/SERVICE_TRADE_LOGO_NO_TAGLINE_340x156.png
Shawn Mims
2015-10-22 06:10:15
2019-05-10 16:07:09
Modern Tools for Service Contractors, Part 1: Operational Efficiency