5 Simple Growth Strategies for MEP Contractors in 2023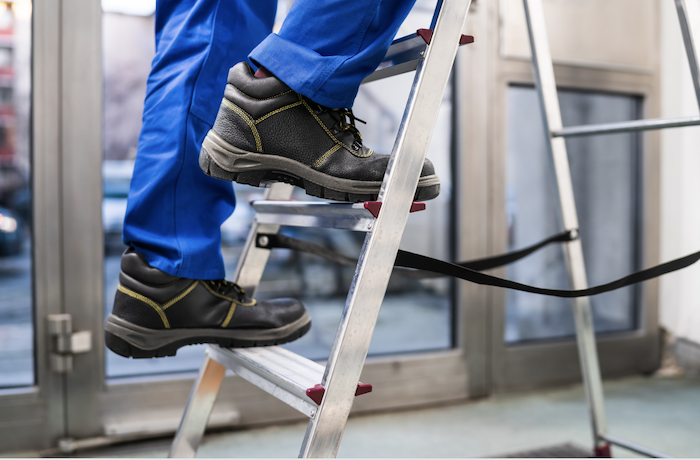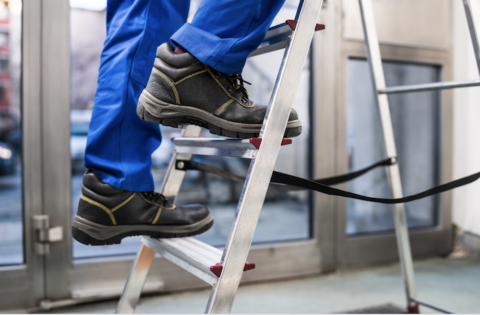 MEP contractors are grappling with various challenges in 2023, including persistent skilled labor shortages and widespread economic difficulties, such as inflation, climbing interest rates, and supply chain disruptions.
In order to remain competitive and grow revenue this year, you'll have to be strategic and proactive in your approach. In this article, we'll explore five simple and achievable growth strategies you can implement in 2023 to stay ahead of the curve and take your business to the next level. 
1. Shore Up Your Service Business (and Build Strong Relationships)
It's not too late to direct more attention and resources to your services department. Here are some benefits of doing so this year: 
Increased demand: In uncertain economic times, there's typically an increase in demand for maintenance and repair services as more facility managers focus on the upkeep and efficiency of their existing systems. 

Higher Margins: Service work often has higher margins than large scale projects, making it an attractive option for contractors looking to increase their profitability. Businesses that can streamline the administrative demands of service work with technology can benefit greatly from more service volume, especially in 2023. 

Opportunities for growth: By focusing on service work, MEP contractors can build strong relationships with existing clients and establish a reputation for quality and dependability, leading to new business opportunities and growth in the future.
2. Show Your Work 
Providing your customers with a premium experience will continue to be essential for retention and growth this year. One way you can impress customers is by providing detailed and transparent records of the work you do—even (or perhaps especially) in the case of routine maintenance work. 
When equipment is running without issue, facility owners and managers under economic pressure might make a case for cutting the budget. Why are we paying these folks so much money when our equipment is working fine? 
You know—and we know—that the equipment is working fine because it's being routinely serviced. But the value of maintenance work will likely remain a blind spot for your customers—until you bring it to light. 
How do you do that? By showing your work. Providing media-rich records, before and after photos, and really telling the story of how your recurring work is saving your customers money in the long run. 
Looking for a streamlined way to tell the full story of your good work? Check out ServiceTrade's Service Link feature. 
3. Prioritize Pull-Through Performance
What is pull-through work? It's a metric that measures the number of repairs, upgrades, replacements, and installations that come from delivering existing maintenance agreements with your customer. Anything you've proactively suggested or planned with your customer outside of routine maintenance and construction work. 
The related metric pull-through efficiency is the rate at which routine work results in a pull-through work order. Improving this rate, and your total volume of pull-through work, continues to be a compelling growth strategy. 
According to our latest data study, the top half of mechanical contractors in total pull-through performance grew year-over-year revenue 122% faster than their bottom half performing counterparts.
How do you improve pull-through performance? The short answer is to get your whole team behind the strategy and focus on these five steps: 
Locating and recording all equipment issues. 

Promptly evaluating all repair opportunities and creating quotes. 

Promptly sending quotes to the customers. 

Managing open quotes and following up with customers. 

Scheduling the repair work order and earning the revenue.
4. Be a Gold-Star Employer
There's never been a better time to focus on your technicians. As the labor shortage continues, it's important to offer competitive benefits and compensation, whether that be through higher wages or commission-based programs. It's equally important to moderate workloads and make the job as easy and enjoyable for technicians as possible. 
Focus on employee retention and attract new talent by listing openings for skilled technicians on your website. Be specific about the skills that you value and the unique capabilities of your company, including any special technology capabilities that you deploy in service to your customers.
5. Lean on Technology
The right service software will help you accomplish the four strategies above with more ease and efficiency. 
For several years now, smart technology solutions have differentiated MEP contractors from their competitors. And in 2023, as the industry continues to embrace technology, having robust and reliable service software will become increasingly essential to keeping up with the competition and growing revenue. 
Want to learn how ServiceTrade can help you hit your growth goals this year? Chat with our team!
https://servicetrade.com/wp-content/uploads/2023/02/5-Growht-Strategies-Hero.png
460
700
Molly McCormick
http://servicetrade.com/wp-content/uploads/2016/03/SERVICE_TRADE_LOGO_NO_TAGLINE_340x156.png
Molly McCormick
2023-02-08 16:32:12
2023-02-14 10:17:03
5 Simple Growth Strategies for MEP Contractors in 2023