Technology Tip: Move Photos from your Devices to Google Photos
How many photos are stored on your smartphone right now? I have 1,438 photos that take up 4.8 GB of storage space — but this is pretty low compared to some of the folks around ServiceTrade.
Carrying around more than 1,400 images is pretty painless — until it isn't. Have you ever hit the storage wall where your device refuses to take one more photo or download one more app until you free up storage space? When that happens, you're faced with deleting photos until you have the free space you need.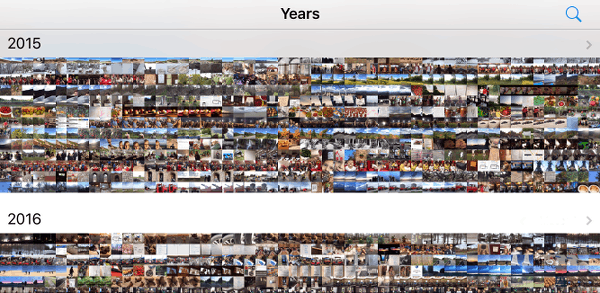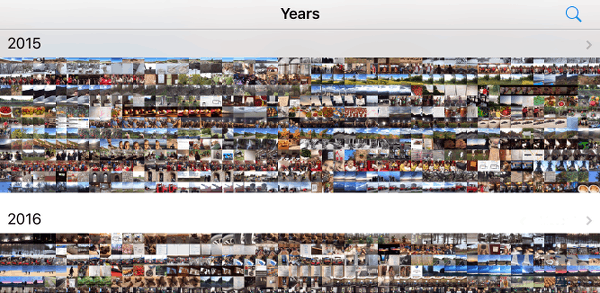 Google Photos is a great free solution for automatically syncing your photos to the cloud where they can be easily viewed, organized, and shared so you don't have to keep them all on your smartphone.
Take Lots of Pictures
Service photos are one of your best customer engagement tools. Before and after pictures show that you did what you said you were going to do. Sharing before and after photos help customers see the value that you bring to their business. They also C.Y.A. in case there's ever a question about that service call.
Also ask techs to take pictures of issues or items that need to be repaired. Online eQuotes that include photos of the issue, that are provided within 24 hours of the service call, and have an online approve button are approved 3-times the rate of emailed PDF quotes. Encourage your techs to take lots of pictures through every step of the job — then use them!
Benefits of Cloud Photo Storage
Google Photos will help you manage all those pictures by storing them in the cloud, and making them available to your office staff in an online interface. The ServiceTrade application will take care of this for you by automatically storing photos on the job record, in the app, in the cloud where your customers and the rest of your company can use them. If you aren't using ServiceTrade, Google Photos will help.
With centralized photo backup, service companies can:
Securely store photos, and give you a choice to keep or delete the originals from techs' devices
Automatically share photos across the team, without requiring any extra work after initial Google Photos setup
Easily organize service pictures in the web-based interface
Free up storage space on your devices, but retain control of what is deleted, and what is kept locally
To use Google Photos:
Download the Google Photos mobile app for iOS or Android, and choose either the free storage option for compressed images, or a paid option that allows for higher image quality.
Allow the Google Photos app to begin uploading your images. This could take a while depending on the number of photos you have and your wifi speed. My upload of 1,438 photos took about 4 hours on a slow wifi network.
Login to Google Photos at photos.google.com to see your photos and manage them through the web interface.
Choose who you might want to share photos with, like your family for personal photos or your office admin for work photos. You can set up special albums for sharing and choose who sees what.
Delete photos and videos that you no longer need to store on your device.
Once setup, photos and videos will continue to automatically sync to Google Photos.
Why Google Photos?
They've built in some fun and time-saving features. This blog post from Google will give you more detail than I'll share here. Some of my favorites:
Searchable facial recognition. When I search for photos of mom, there she is!
Automatic albums. Google Photos is smart enough to scan your photos and group those that were taken in the same span of time, or at the same location together in an album. It's not perfect. It had a hard time telling the difference between dogs and sheep and has them all in one album labeled "dogs," but at least I know where my farm animal photos are – and that's an improvement from them being mixed in with everything else.
Photo management is easier when you can view them on a larger screen and make better choices about which images to keep and which blurry photos can be deleted.
Google Photos isn't the only option. Apple devices will sync to iCloud. All device types can sync to Dropbox. The strength of Google Photos' features at its free price makes it a winner.
If you are a ServiceTrade customer, photos technicians take in the ServiceTrade mobile application are automatically stored in the ServiceTrade platform as part of the service record. When you create an after-service Service Link to send to the customer, you can click a button next to each photo to decide if it's shown to the customer or hidden. Those photos are stored permanently, in the cloud, and can be recalled any time you or the customer need them. But even ServiceTrade users need help managing and storing their non-job photos, and Google Photos is good for that.
Who hoards the most images?
I did a quick survey around the office and found that my 1,438 photos is pretty modest by comparison.
Kelsey: 3,761
Wes: 5,377
Kim: 15,740
James: 16,249
That's a lot of selfies and cat photos. Can anybody top the 20,000 mark?
Also read:
Photo Cliches Drive Sales and Retention for Service Contractors
https://servicetrade.com/wp-content/uploads/2016/06/photos-years.png
293
600
Shelley Bainter
http://servicetrade.com/wp-content/uploads/2016/03/SERVICE_TRADE_LOGO_NO_TAGLINE_340x156.png
Shelley Bainter
2016-06-08 10:17:11
2019-05-10 16:31:36
Technology Tip: Move Photos from your Devices to Google Photos