NYC Taxis Start the New Year with a Digital Wrap
Happy new year! Two thoughts keep coming back to me this week: First, I sure miss sleeping in over the holidays (I've never been a morning person). Second, 2016 is going be the year of the digital wrap for service companies.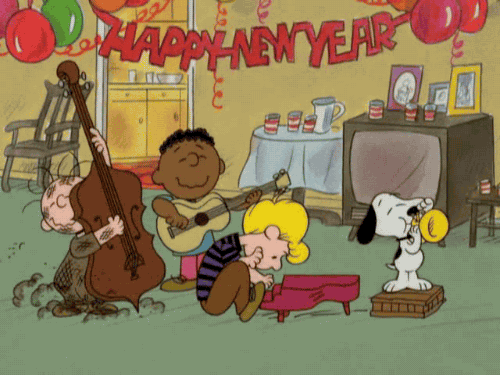 The Year of the Digital Wrap
Here's a task for you: Take a look at your service delivery process and write down every point where you engage your customers. Include everything: appointment-setting phone calls, quotes, invoices, and service appointments.  
Where do you see opportunities to make changes and engage your customers online?  For the service businesses that want to survive and thrive, those processes will change and improve over the next 52 weeks. The best and easiest way to do that is through the elements of a digital wrap.
We're pretty excited about the year ahead. Billy Marshall has been writing a book for service companies about how to get that digital wrap in place that will be published in the first half of the year.
Expanding Digital Wraps
If you've been reading our blog for a while, you know that Uber is our favorite example of a company that uses the digital wrap to disrupt a service industry and to simplify the delivery of exceptional customer service.
In response to a painful loss of business to Uber, New York City taxi system soft launched an application in Fall 2015 to try to lure their customers back. Like Uber, customers use the application to contact a driver, track the car en route, and make the payment. Reviews of the new system cite a few glitches that will likely be worked out in time if they're committed to their digital wrap. Kudos to the taxi system for upgrading their services – even if they had to be dragged into it!
These New York Times and Wired articles explain the new app and how it helps taxi companies compete with Uber.
Arro, a Ride-Hailing App, Connects Directly with Yellow Taxis
NYC's Taxis Finally Release an App to Compete with Uber
The taxi system is not in an enviable position. They've lost business to Uber that they have to try to earn back. By being first, Uber set the standard and expectations for the user experience, requiring its competition to find new ways to remain relevant, fight for their customers, and offer customers more options.
The best news of all for consumers is that service matters most.  The online reviewers of the NYC taxi application talk about ease of use, cost, service, responsiveness as they do for every service provider.  Uber raised the bar for service across the board.
Decide to be the Leader
Taxis are now playing the game by Uber's rules. how about if you become the leader in your market so your competition is forced to play by your rules in 2016?  The digital wrap is the way, and we look forward to going through the details of how to get there with you over the next 52 weeks.
https://servicetrade.com/wp-content/uploads/2016/01/peanuts-hny-1.gif
375
500
Shelley Bainter
http://servicetrade.com/wp-content/uploads/2016/03/SERVICE_TRADE_LOGO_NO_TAGLINE_340x156.png
Shelley Bainter
2016-01-06 12:40:18
2019-05-10 16:11:56
NYC Taxis Start the New Year with a Digital Wrap