Introduction to NFPA Inspection Forms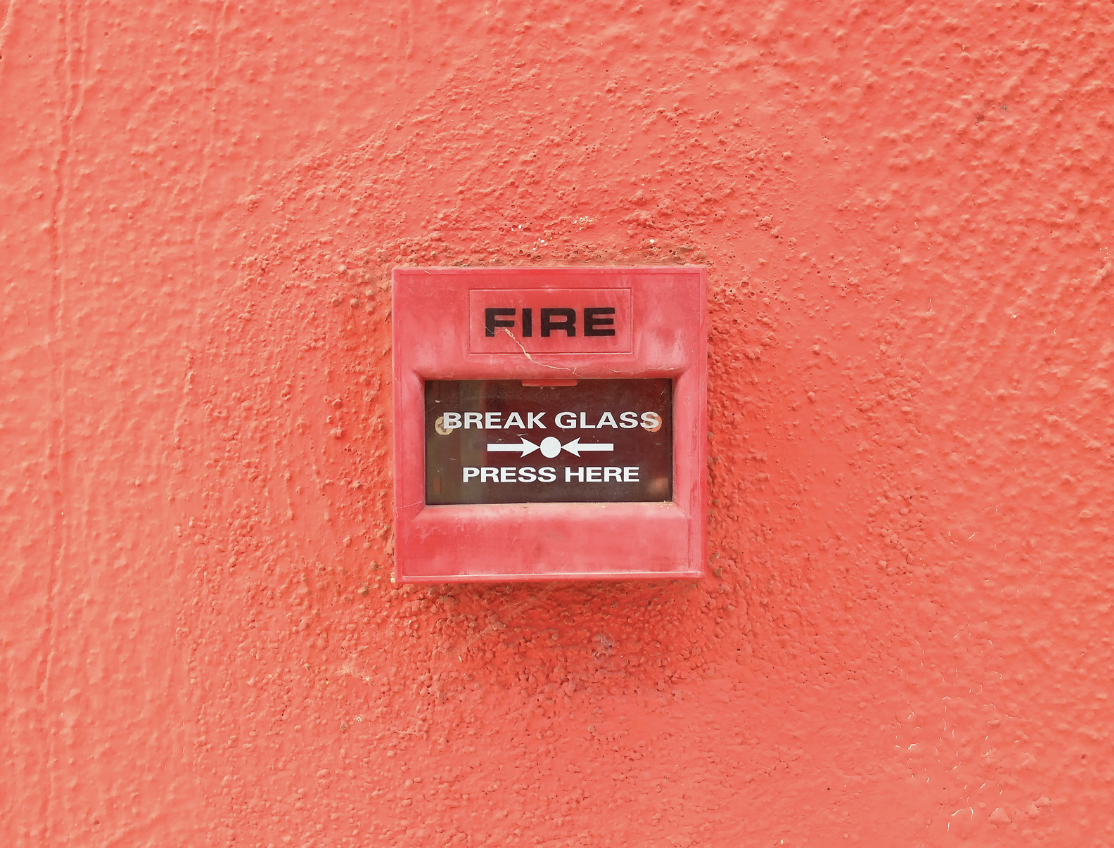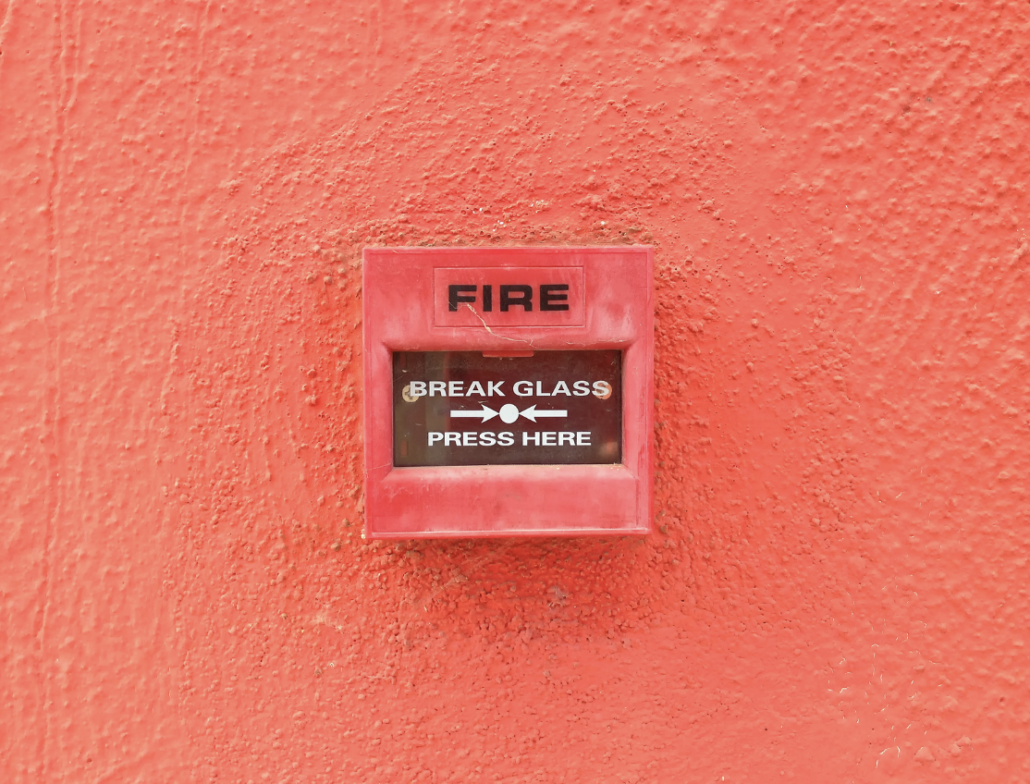 When it comes to the design, installation, oversight & maintenance of fire sprinkler systems and fire alarm systems, the National Fire Protection Association (NFPA) standards help ensure the viability of these systems over time with universal code standards and detailed NFPA inspection forms.
 Since the late 1800s, the NFPA has been working to improve public safety by developing standards to save lives & property. NFPA's process for developing public safety standards began in 1896 when a group of business professionals convened in Boston to address and resolve inconsistencies in the design and installation of fire sprinkler systems. 
The catalyst for this first meeting was that there were nine different standards for pipe size and the spacing of sprinkler heads. These business professionals understood that the reliability of fire sprinkler systems would be greatly compromised without a uniform standard for the design and installation of fire sprinkler systems. 
Since that initial meeting back in the 1800s, the NFPA has now become the leading information and knowledge resource on fire, electrical, and related hazards. While the NFPA has a strong focus on research and education, its main contribution to public safety remains its codes and process for developing standards that promote public safety in residential, commercial, and healthcare facilities.
 These safety standards have been encapsulated into NFPA inspection forms that life safety contractors, electrical contractors and life safety inspectors use in the design, installation, inspection, and maintenance of these life safety systems.
 NFPA 25 and NFPA 72 are two of the most common areas of focus for life safety contractors, building owners, and property managers.
 NFPA 25 codes sets the standard for the inspection, testing, and maintenance of water-based fire protection systems, aka fire sprinkler systems.
 NFPA 72 standards focus on fire alarm systems with individual components such as initiating devices (heat sensors), notification appliances (alarms), and alarm signal systems to provide notification of fires.
Why Is It Important To Test Fire Notification Appliances?
 A total of 93% of all fire-related deaths and 95% of fire-related property damage occur when a fire has advanced beyond the early stages, according to the National Fire Protection Association.
 Given these statistics, the testing & maintenance of fire alarm systems is a major contributing factor to saving lives and property. It's common sense that, the earlier heat detectors perceive that a fire has started, the faster it can be extinguished, and the better the overall outcome of the fire event.
 However, in order for the fire alarm systems to have optimal system performance, these systems and their individual components must undergo regularly scheduled system inspection and maintenance. Then, as part of the fire alarm inspection process, when inspection deficiencies come to light, the deficiencies must be resolved as soon as possible.
Early detection is key to protecting building occupants and property. Well-maintained, fire alarm systems, and on-site fire extinguishing equipment help ensure the most positive outcomes in the event of a fire.
When fire alarm systems and other life safety systems are operating smoothly, authorities having jurisdiction (AHJ) who are responsible for enforcing the requirements of a code or standard can complete their jobs faster and more efficiently. When this happens, everyone wins.
Highlights of NFPA 72 Code
 NFPA 72 covers the standards for the design, installation, inspection, testing, maintenance, and repair of fire alarm systems and emergency notification (signaling) standards. The most recent edition of NFPA 72 code standards is the 2022 version. The 2022 edition of NFPA 72 includes some common-sense updates including:
A new standard that smoke detectors and alarms cannot be installed along a horizontal flow path from a stationary or fixed cooking appliance unless the devices also have a means of silencing the alarms.
 The NFPA also provided the opportunity for public comment on proposed amendments up till June 2022, with the first draft of the 2023 edition to be published in March of 2023.
Highlights of Requirements to Pass NFPA 72 Fire Alarm Inspection
 The Inspection and Testing form for NFPA 72 covers the following attributes, and more:
The name & contact information of the fire alarm monitoring entity

How the monitoring information is transmitted

Circuit styles and number of circuits

Control unit manufacturer

Date of last system servicing

Date the software was revised

Quantification of the number of manual fire alarm boxes, ion detectors, photo detectors, duct detectors, heat detectors, and waterflow switches

Quantification of the number of bells, horns, chimes, and other auditory alarm devices

Documentation of system line circuits, including nominal voltage & amperage, location of primary control panel

Type of batteries use, battery condition, and status of an emergency backup system

A visual check and functional test of the fire alarm control unit, fuses, primary power supply, ground-fault monitoring, secondary power supply, remote annunciators, emergency communications equipment, interface equipment

Oversight of station monitoring including testing the alarm signal, alarm restoration, trouble signal, supervisory signal, and supervisory restoration

The final section involves acknowledging who was notified that testing is complete, as well as a listing of deficiencies found in the inspection
 Also of note: In September 2022, ServiceTrade acquired the assets of Asurio, Inc., the developers of the BirdDog Inspection & Data Collection System. This acquisition provided significant enhancements in inspection functionality for ServiceTrade customers. Click or tap HERE to learn more.
Highlights of NFPA 25 Code
 NFPA 25 code and standards cover the inspection, testing, and maintenance of water-based fire protection systems, i.e., fire sprinkler systems. Compliance with these code standards helps ensure that fire sprinkler systems will perform when needed and provide a fast, effective response in the event of a fire emergency.
 The most recent edition of NFPA 25 codes & standards is the updated and expanded 2023 edition. Significant changes to the 2023 edition of NFPA codes include:
New ITM requirements for dry systems where nitrogen is used, and requirements for systems making use of antifreeze

An added Annex HG to provide guidance related to older systems that make use of antifreeze, and the hazards associated with burning antifreeze

Added requirements for accessibility and air vents

Additional requirements to remove concealed sprinkler head cover plates and inspect a random sample of sprinkler heads every five years

Modification of test requirements for fast-response sprinklers from 20 to 25 years
 Highlights of Requirements to Pass NFPA 25 Water-based Fire Sprinkler Systems
 NFPA 25 inspection forms cover the inspection, testing & maintenance for the following sprinkler systems & components:
Wet pipe sprinkler systems

Dry pipe sprinkler systems

Pre-action / Deluge sprinkler systems

Standpipe & hose systems

Water  spray systems

Water mist systems

Foam-water sprinkler systems

Private fire service mains & hydrant

Water storage tanks

Hazards evaluation & more
Highlights on NFPA 25 Inspection Frequency Guidelines: Annual Vs. Five-Year
 Annual Water Sprinkler Inspection Requirements: The NFPA requires that fire sprinkler systems undergo a visual inspection annually. The specific timing is defined as: once per year with a minimum of 9 months and a maximum of 15 months between visual inspections. During these annual inspections, inspectors are looking for obvious signs of leakage, obvious signs of a failed component, and sprinkler heads that are corroded or which have been painted over.
 Five-year Water Sprinkler Inspection Requirements: The five-year sprinkler inspection is an NFPA-mandated sprinkler system inspection that focuses on the integrity of the fire sprinkler system piping. This is a commonsense approach based on the fact that water sitting in steel and galvanized pipes creates rust. Rust can accumulate to the point that it causes blockage in the water pipe. It also can cause corrosion that creates pinhole leaks in the piping. 
Common Elements of NFPA Inspection Forms
 There are common elements to NFPA Inspection Forms, regardless of which set of codes & guidelines are under scrutiny.
 From an electrical perspective, virtually all fire protection systems rely on electrical power and electrical components to operate. A combination of visual inspections and system tests are conducted to ensure system viability, whether you're working in an NFPA 72 environment, an NFPA 25 environment, or other code standards.
 From an electrical perspective, a combination of visual inspections and specific system tests are required for the following types of system components:
System power sources

Amps & amperage

Supervisory signaling

Interface equipment

Line circuits

Disconnect switches

Ground-fault monitoring

Local operating console (LOC)

Means location

Discharge test…and more
 Inspection, testing & maintenance, based on NFPA code standards, is a necessity to maintain compliance, improve safety, and reduce risk and liability. ServiceTrade provides valuable tools that help maintain regulatory compliance for building management of commercial & residential buildings and healthcare facilities.
https://servicetrade.com/wp-content/uploads/2023/07/NFPA-.png
848
1114
Molly McCormick
http://servicetrade.com/wp-content/uploads/2016/03/SERVICE_TRADE_LOGO_NO_TAGLINE_340x156.png
Molly McCormick
2023-05-21 13:18:19
2023-07-21 13:22:20
Introduction to NFPA Inspection Forms