Best Mechanical & HVAC Trade Shows for Commercial Service Contractors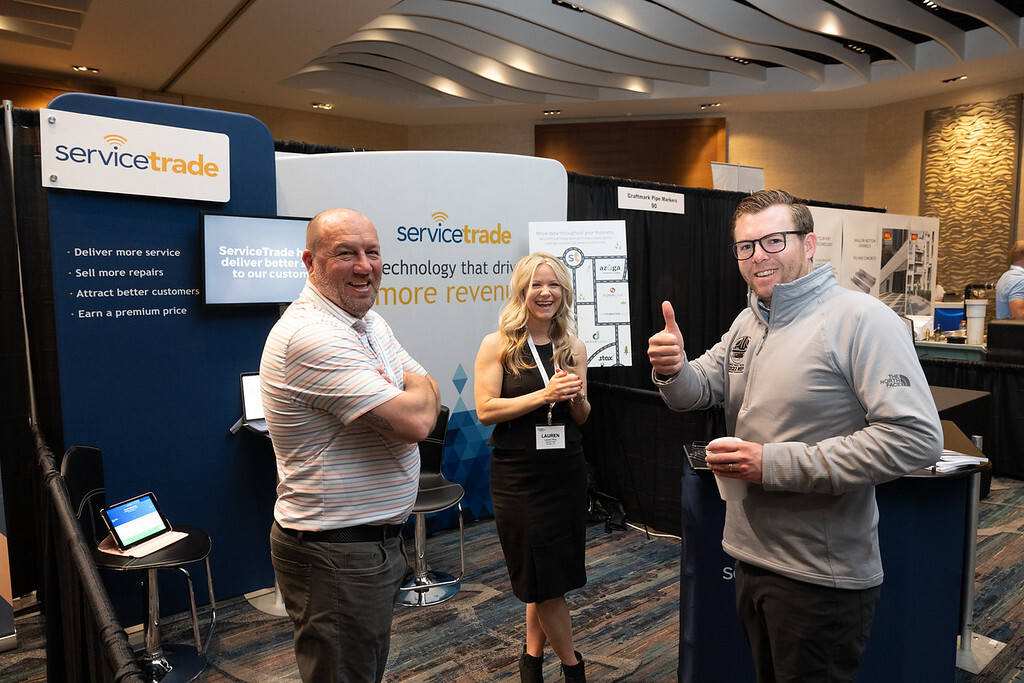 There are many HVAC and mechanical trade shows vying for your attention and attendance. And we know it would be great to attend them all as these events are so often valuable and invigorating—but we also know that's not normally possible. Too many shows, too little time, and a limited budget! That's why we've compiled this list of the top seven U.S. and Canadian conferences for HVAC and mechanical contractors. These are the heavy hitters that offer the most value in terms of networking, speakers, exhibitors, and fun. 
Not all of these events are perfect for every business, but all of them offer valuable opportunities to learn about new trends in the HVAC and mechanical industry, network, and check out new products from suppliers, manufacturers and technology partners.  
This leading conference, specifically for mechanical service contractors, features current issues and trends in service and service sales management, personnel, finance, marketing, training and recruiting. The conference consists of networking opportunities, educational sessions, peer-group sessions, and exhibitors. ServiceTrade will be among the exhibitors. We hope to see you there! 
2023 Date: October 22 – 25
2023 Location: Marco Island, Florida
Website: https://www.mcaa.org/events/calendar/msca-2022-annual-educational-conference/
MCAC offers a robust program for Canadian contractors, focusing on networking and educational sessions. The conference is a leading event for Canadian commercial service contractors to reconnect, learn about future industry trends, and check out exhibitor solutions. 
2023 Date: October 18 – 21
2022 Location: Napa, California
Website: https://conference.mcac.ca
A four-day event for SMACNA members, chapter executives, and associate members. This conference features educational sessions, networking opportunities, and a product show with dozens of the industry's most prominent suppliers, manufacturers, and service providers. 
2023 Date: October 15-18
2023 Location: Phoenix, Arizona
Website: https://www.smacna.org/learn/events/calendar/2023-smacna-convention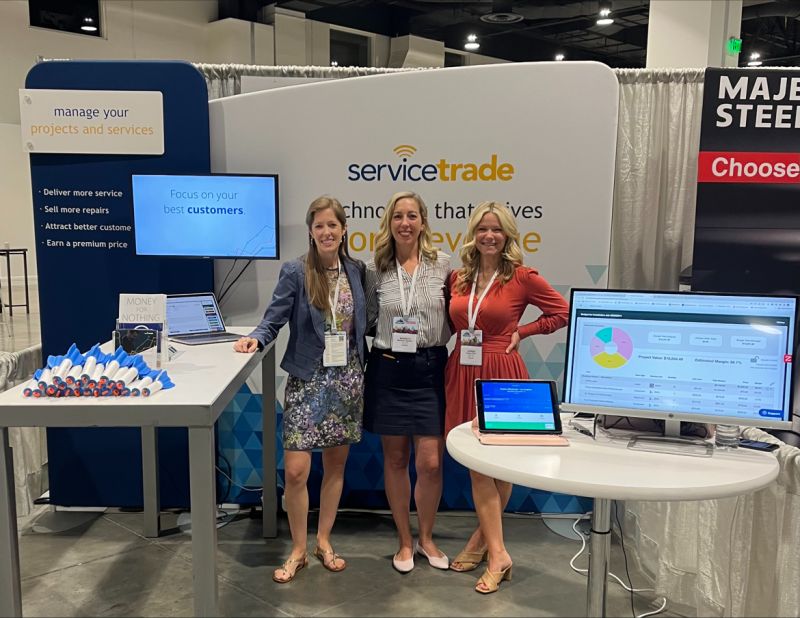 The AHR Expo is a leading event for HVACR professionals, especially contractors who are looking to innovate with new technology. It features a comprehensive gathering of industry manufacturers and suppliers of all sizes and specialties. Exhibitors unveil the latest additions to their product line-ups, demonstrate what is new and innovative about the technologies, provide product details, and answer questions. 
2024 Date: January 22-24
2024 Location: Chicago
Website: https://www.ahrexpo.com
The MCAA Convention is one of the largest and most robust mechanical events of the year. The conference offers many opportunities for contractors to learn, network, and engage with partners and vendors. The conference offers impressive keynote speakers, entertainment, and packages for family members, including children. 
2024 Date: March 17-21
2024 Location: Orlando, Florida
Website: https://mcaaconvention.org/
CMPX is Canada's show for HVACR and plumbing contractors. The show, which features over 500 exhibitors is a valuable event for Canadian contractors who want to learn about innovative new products, stay current with the latest code and regulatory trends, and network with industry peers. 
2024 Date: March 20-22
2022 Location: Toronto
Website: https://www.cmpxshow.com/
Digital Wrap Conference is back in person this year! DWC is the only event created to help commercial service contractors grow their businesses. The conference features networking opportunities, peer-group sessions, and educational sessions. This year's speakers will focus on how to use technology and modern business practices to provide an amazing customer service experience that increases the value of your business.
2024 Date: April 29 – 30
2022 Location: Austin, TX
Website: https://digitalwrapconference.com
—
The events above offer the best in networking, engaging educational speakers, innovative exhibitors, and fun for your team. We hope you make room on your calendar for some (or all) of these events. And if so, we'll see you there! 
You can check all of the events ServiceTrade participates in here.


Join us at DWC April 2024!
https://servicetrade.com/wp-content/uploads/2022/10/i-3x5QxtW-XL.jpeg
683
1024
Molly McCormick
http://servicetrade.com/wp-content/uploads/2016/03/SERVICE_TRADE_LOGO_NO_TAGLINE_340x156.png
Molly McCormick
2023-07-10 12:15:47
2023-07-12 12:37:34
Best Mechanical & HVAC Trade Shows for Commercial Service Contractors