Angie's in Your Wallet Again – Take Advantage of It
Earlier this year, Angie's List announced that they were blowing away the paywall for its members. The goal is to gain more users and recoup the lost revenue by charging more to service providers.
These changes became a reality in the past few weeks, and the last part — about service providers paying more — made a lot of service companies very sad.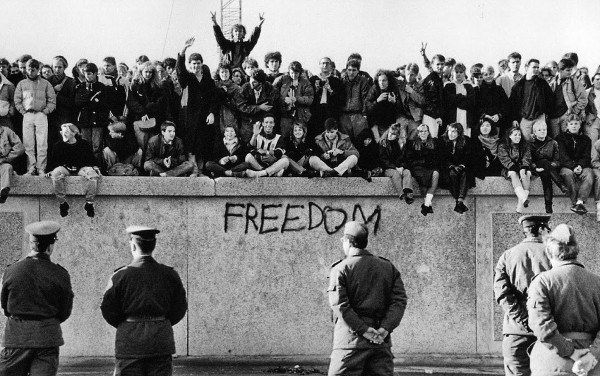 The changes mean that service companies pay for an advertising program in order for their reviews to appear to potential customers. Paying the customer toll for advertising on Angie's List is a reasonable program, so long as you use it as a resource for new leads that you convert to your customer, where you maintain the relationship with them forever — not Angie.
Don't mistake their mission, Angie's List is a publicly traded company with new investors and senior leadership whose mission is the profitability of their company. And they've done a good job of inserting themselves in a valuable spot between service companies and their customers. Google and Yelp have done the same, and it's reasonable to expect that all of them will work to own customer relationships and reach deeper into your pockets when you want the privilege of doing business with their customers.
In the press this week before the company's earnings announcement, Angie's List CEO Scott Durchslag said, "Where I really want to go is where we become the first dedicated, purpose-built home services marketplace that just automatically knows what needs to be done around your home and schedules that and dispatches that. It keeps track of it entirely for you."
Where do you think you fit in that scenario?  How much will you have to pay to be the provider that Angie's List chooses to dispatch?  How much negotiation power do you expect to have in setting your labor rate or gross margin on parts? Using Angie's List as a medium to collect new customers is one thing, but being dispatched by them for hourly labor is another.
If you don't like these changes today, then you need a strategy for how to use Angie's List before bigger, more painful changes come in the future.
Your BFF Angie
Search Engine Land is a good resource for explaining how to respond to changes from the internet giants.  In this SEL article, they break down what the changes mean:
Angie's List ranks high for company names.




This is an area where you can't beat them, so you might as well join them. Think about how you can use Angie's List winning search results as part of your online reputation. You can do that by ensuring that your profile is complete and contains good reviews. And now, by carefully investing in advertising to ensure that your ranking shows for all users.

Angie's List reviews are kept exclusive.




Angie's List hasn't opened their APIs so that you can post Angie's List reviews to your company website the way that you can with ServiceTrade's Service Review feature. In order to take advantage of the SEO power of having reviews on your company's site, collect reviews through review services from Google or

Service Review

.
Don't Become a Puppet
A service company retains its control over its profitability, and long-term customer relationships when it uses Angie's List and Google on its own terms. Invest wisely on these sites to ensure visibility of your company, but make sure that you're getting a strong ROI.
Regardless of any investment you make with Angie's List or Google to use their platforms, don't let any entity become a middleman between you and your customer.  Keep the giants out when you:
Earn new customers on your own. Build and maintain a modern, mobile-friendly website that explains the services you provide and the areas you serve.

Provide customers with a great online experience for doing business with you. Make it easy for them to find you, engage with you, and see the value of the work you do at their facility.

Manage your online reputation. Collect and share online reviews from your happy customers on your website. They influence prospective customers and help with your SEO.

Be visible and accessible through self-service account features on your website that makes it hard for customers to consider leaving you for another provider.
Guest author Bob Misita of LeadsNearby talked about Angie's List in the Digital Wrap. Here are a couple of excerpts from the book that are even more relevant in today's landscape.
An Excerpt from The Digital Wrap: Get Out of the Truck and Go Online to Own Your Customers
Chapter 5: Digital Tolls: The Only Rule Is There Are No Rules

As a service contractor, what do you own? Your trucks? Equipment? Maybe your building? You likely own or control most of those pieces, but who owns your customer relationships? What about your online brand and reputation? Do you own and control these?

Your online brand and reputation, as well as your customer relationships, are very real and important elements of your business value that you can manage and optimize. Fortunately, there are many things you can do to maximize the value of your online brand and reputation if you understand the game. Play the game correctly and you will increase your Internet traffic without large expenses from Internet advertising tolls.

You've probably driven on a toll road or bridge. That's a helpful metaphor for understanding the business model of online advertisers like Porch, Yelp, Angie's List, and others. These sites collect Internet user traffic through the creation and curation of Internet content. Then they charge you, the business owner, tolls to direct some of that traffic to your website or phone number. As the quote at the beginning of this chapter indicates, the user traffic on these sites is the product that is being sold to you, the advertiser.

However, this toll road metaphor is actually backward, because it is usually the traveler who pays a toll to use a road instead of the road owner paying a toll to receive the traveler. On the Internet, you, the business owner, pay the toll to the website that directs the traffic to your company. The important part to remember is that the toll collector needs both traffic and destinations for the model to work. Understanding how they generate traffic and how to make your destination (that is, your website) attractive helps you minimize the tolls you pay for receiving travelers. The most attractive websites pay the smallest tolls for traffic. Make sense?

Let's review the rules that these digital advertising properties follow. But wait… there are no rules! Each of these websites has total control over how information is displayed on their site and apps. The only real rule they have is to maximize the size and quantity of the tolls that you, the advertiser, pay to them. To do this they focus on increasing traffic and maintaining trust with consumers who visit their sites. High traffic and high trust yield higher toll volume and higher toll prices for you to pay.

These toll collectors use business profiles along with customer reviews for those profiles to attract Internet travelers. Business profiles are descriptions of businesses like yours. The profile reviews provide helpful information that potential customers use to make purchasing decisions. A profile for your business, along with reviews and other information, can exist on each of these online platforms WHETHER OR NOT YOU CREATED IT OR MANAGE IT. This is an important point because you want to at least be certain your profile is accurate and you want to be responsive to bad reviews. Just because you are ignoring your profile and reviews on these sites doesn't mean that your customers and prospects are ignoring them.

[…]

Angie's List

Just like Yelp, you are likely to have an Angie's List profile regardless of whether you create and maintain it. Be proactive, claim your profile, and make it consistent with all others. But even owning your Angie's List profile may not be enough to get Angie's List users to your profile page. Angie's List's big claim is that no contractor can pay to be on Angie's List; you simply set up a free profile for your business and people will find you. For a few select categories of service providers that might be true, because there are so few that all must be displayed for Angie's List to have any value whatsoever to the Internet traveler. For less populated areas of the country where there are very few service providers, this statement also holds true. But what if you are an air conditioning repair company in Atlanta, Georgia? It's a safe bet that you will be paying Angie if you expect her to display your profile to potential customers.

It may be a wise move to advertise your business on Angie's List so long as the advertising provides value – meaning paying customers – and you can afford the cost. But it's important to know the terms. The bottom line is that when you sign a contract with Angie's List, make sure you can afford the expense, especially if the faucet of leads that they promise never turns on.

[…]
Get your copy of the Digital Wrap at amazon.com for Kindle or in paperback.
Further reading:
https://servicetrade.com/wp-content/uploads/2016/08/berlin-wall-600px.jpg
376
600
Shelley Bainter
http://servicetrade.com/wp-content/uploads/2016/03/SERVICE_TRADE_LOGO_NO_TAGLINE_340x156.png
Shelley Bainter
2016-08-10 10:51:13
2019-05-10 16:43:46
Angie's in Your Wallet Again – Take Advantage of It