Selecting Service Management Software (That Keeps Accounting Happy)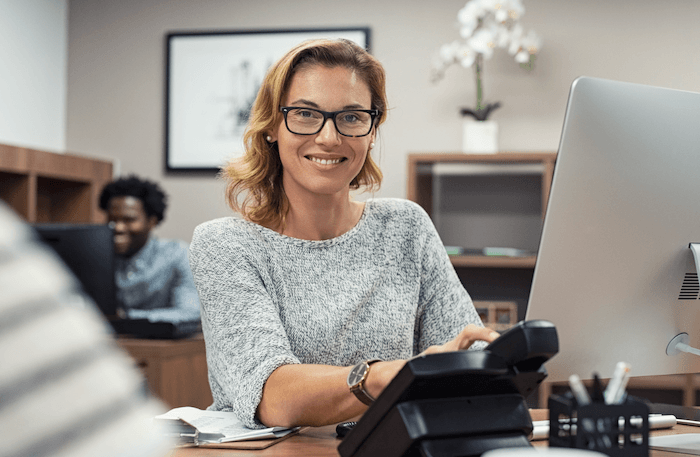 You know it's time. The service work has backed up and it's becoming difficult to manage your limited labor resources. You're ready for a new software solution to help take your service department to the next level. 
At this point, many commercial service contractors turn to their accounting team for guidance. Why? Because their accounting tools are deeply embedded into company-wide processes. They ensure finances stay on track and customers get billed for services. It's no wonder leaders are reluctant to disrupt the back office. 
But while you should certainly consider accounting when evaluating software, back-office needs shouldn't drive this decision. The needs of your service department should. In the end, your objective should be to find a robust service platform that will streamline operations, prioritize customer experience, grow service revenue—and also keep accounting happy. 
Essentially, there are three options to consider:
All-in-one service and accounting software

An add-on service module to your accounting system

Purpose-built service management software that integrates with your accounting system
Option 1: An all-in-one solution
In your search you'll probably encounter a few software companies that claim to have it all—all the tools for service management and accounting on one platform. Beware of this "all-in-one" messaging. Because while the software you're looking for should certainly offer many capabilities and tools, no software to date is purpose-built for both service management and accounting. 
Note: Some service software companies will use "all-in-one" messaging while relying on accounting software integrations—an option we'll cover below.  
Option 2: An add-on service module
Most construction-focused accounting platforms have attempted to solve service management for their customers with an add-on module. These types of modules are offered by the creators of Sage 100 Contractor, Sage 300 CRE, and Deltek+ ComputerEase accounting programs.
But these modules have accounting principles at their core. They try to shoehorn the complex work of commercial service departments into something that looks like accounting. For growing service departments, these modules lack the tools you'll need to streamline operations and put your customers first. 
Option 3: A purpose-built service management platform
The best option for streamlining and growing your service department is—no surprise—software built for service management. ServiceTrade resides in this category and has a team of product engineers entirely focused on building and maintaining the best service software for commercial contractors. Now that's the specialized solution you need. 
As for accounting, service management platforms will often integrate with your current system. The complexity of the initial setup will depend on which accounting software your business uses. As a general rule of thumb, if your accounting software is server-based, setting up an integration will be more complicated and costly than cloud-based accounting applications like Sage Intacct. 
3 QUESTIONS FOR EVALUATING PURPOSE-BUILT SERVICE SOFTWARE 
If you decide to go with service management software, you'll find yourself with several options. We recommend using software designed specifically for commercial contractors as residential-minded software does not have the best tools for the complexity of commercial service. 
We also recommend asking these three questions.
Question #1: Who is driving the decision?
Up until this point, your accounting department has likely led the way on technology decisions because they hold the keys to what has been the most important software system in your business. But prioritizing the needs of accounting above all others when selecting a service management application is a common trap for commercial service contractors.
The good news is you can adopt service management software that keeps your accounting department happy, while also prioritizing the needs of your customers – the group of people whose needs must be driving your decision. This leads us to the next question…
Question # 2: Does this solution prioritize customer experience? 
Accounting needs relevant service data so they can deliver an accurate invoice to the customer. But is that all your customers need? Of course not.
Your customers need to know what your techs found on the service call – risks to their business, their severity, and how the customer should address those risks. Strong service management software will empower your techs with tools to collect this information and deliver it to customers quickly and conveniently, which builds trust and generates additional revenue for your business.
Question #3: How will the integration work, and who will set it up?
Depending on which software you're integrating, you may be working with a third-party integration expert or the service software business's integrations team.    
You can address the complexity of the integration and who will be in charge of setup during the sales process. Ask for referrals from customers who use your accounting software so you can hear directly from them how the application works with your current systems and their lessons learned for what matters most in integrating service management and accounting software.
–
Considering ServiceTrade? Learn more about our accounting integration capabilities.