Jeff Bezos's Advice for Service Contractors
Jeff Bezos, the founder of Amazon, is the wealthiest person on the planet. He owns about 17% of Amazon, and that stake is worth about $115 billion. Amazon was founded in 1994, so Jeff has amassed this fortune in just 24 years. Wow. I bring up the example of Jeff Bezos as a wealth-building machine because he has some unique views regarding how to apply technology to build a company that are directly orthogonal to sentiments that I often hear expressed by the management of service contracting companies.
I have had countless executives and managers in service contracting companies tell me over and over again that the most critical feature for a customer service technology platform is how seamlessly that platform integrates with their accounting system. My sarcastic reply is that the most important feature of a customer service technology platform should be how well it enables amazing customer service. Sarcasm aside, the prevailing wisdom in most service contracting companies is that accounting is the function to be optimized using technology, and, therefore, accounting is the most important function in the business. Poppycock.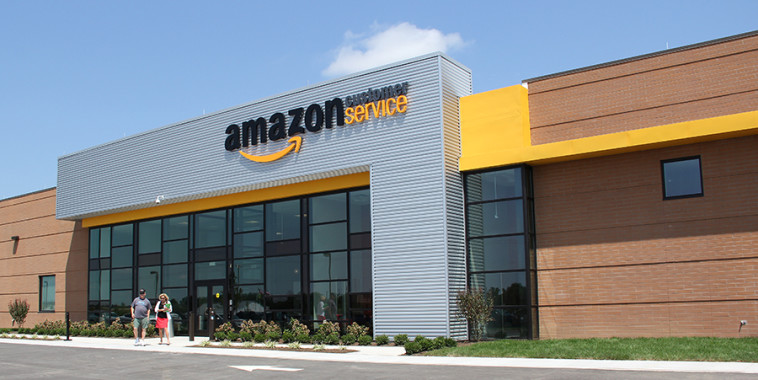 The most important department in the business is customer service, and the most important person in the business is the customer. They are the people with the money that you want. Customer service is everyone's job, so there really should not be a department that is solely responsible for customer service. However, some departments in the business are closer to customers than others, and I believe that accounting is not one of the ones that is especially close to the customer.
For a service contracting business, the employees that are closest to the customer are the technicians. Second in line are probably the sales team, or perhaps the service managers and administrators. Executive management is probably next closest, with accounting bringing up the rear. Jeff Bezos would likely say that a company should focus technology investments first on the customer, then the technicians, then the sales and service administrators, and on down the line. Last and least is accounting. Here are a couple of quotes from Jeff to illustrate my point:
"If there's one reason we have done better than of our peers in the Internet space over the last six years, it is because we have focused like a laser on customer experience"
"We see our customers as invited guests to a party, and we are the hosts. It's our job every day to make every important aspect of the customer experience a little bit better."
"The best customer service is if the customer doesn't need to call you, doesn't need to talk to you. It just works."
"We've had three big ideas at Amazon that we've stuck with for 18 years, and they're the reason we're successful: Put the customer first. Invent. And be patient."
And my favorite Jeff Bezos quote of all time is:
"Amazon has become an amazing company because our accounting processes are far superior than those of our competitors, and great accounting is what our customers really care about above all else."1
More sarcasm. Seriously though, I bring all of this wisdom from Jeff Bezos to you because I see so many service contractors who are paralyzed in their technology decision making because they are afraid to rock the boat in accounting. Why is accounting relevant at all? Accounting practices have not changed for decades, and if great customer service leads your customers to spend ever larger sums of money with you, I assure you that the accountants will figure out a way to stuff all that dough into the ledger in a GAAP-compliant manner.
My advice is to focus on the customer. If the accountants get thrown overboard with all of the waves generated by a customer-focused strategy, then I sincerely hope that they can swim. The good ones will hold their seat on the ship, and then help you set a course that safely navigates the waves and yields a customer-centric organization. All the rest that believed accounting was more important than the customer needed to be replaced anyway.
1 In case it isn't obvious, I made up this quote for comedic effect.
https://servicetrade.com/wp-content/uploads/2018/06/amazon-customer-service-758x380.jpg
380
758
Billy Marshall
http://servicetrade.com/wp-content/uploads/2016/03/SERVICE_TRADE_LOGO_NO_TAGLINE_340x156.png
Billy Marshall
2018-06-12 10:04:44
2019-05-10 21:42:46
Jeff Bezos's Advice for Service Contractors