It Actually is Rocket Science
Sometimes inspiration comes from unexpected places. Like space and a government agency.
NOAA (National Oceanic and Atmospheric Administration) is shrewdly launching (pun intended) the GOES-16 satellite and sharing their excitement with the public.
Service contractors can learn from two things that NOAA did exceptionally well:
They engaged their audience throughout the process of adding new technology

The way they shared data made it meaningful to their audience
NOAA has been building awareness of GOES-16 for months. The communication picked up when the new weather imaging satellite was nearing launch in Nov 2016. Now that GOES-16 is in orbit, NOAA shared the first images from the new satellite.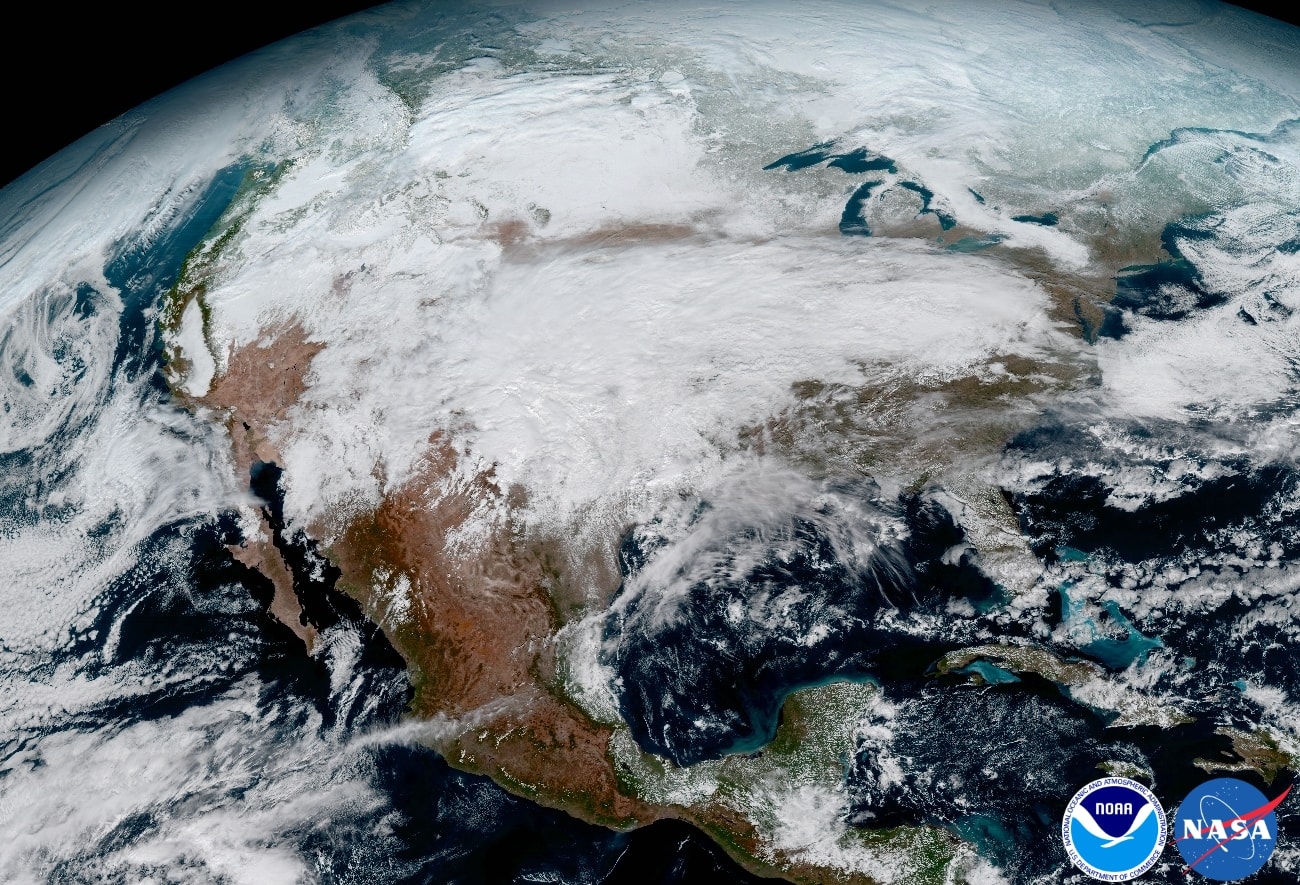 Follow the GOES-16 Launch Sequence
You can build a lot of goodwill and interest in new customer service technology you're putting in place if you include customers early in the process.
Tell customers it's coming

Give them updates throughout the launch

Once you're up and running, share information and give it context

Give examples how the new technology will help you do better work for them

Repeat #3 and #4 liberally
Then answer their question: What's in it for me?
Like NOAA's shiny new toy, great customer service technology can help your company provide customers with rich information, like photos, to help them make informed decisions. However, like the images collected by the GOES-16, the pictures you can collect in the field require technical expertise to understand. Fortunately, NOAA has provided another great example of customer education to overcome this technical hurdle.
NOAA smartly used photo captions to explain their new technology: How it's better, what it tells us that it didn't before, and what they'll do with this information. They did a great job of this in just a few simple words. Click through to their website for the full article, or here are some examples that you can click to enlarge.
Photos from your service calls are critically important, but a lot of times they aren't enough to tell your customers exactly what you want them to know.
Don't just share raw data, tell people what they're seeing

Don't let them draw incorrect conclusions, apply your expertise to explain the current situation and how it could impact their future

Tell them why it's better than what you gave them in the past

Share your enthusiasm and excitement! 
Also read:
https://servicetrade.com/wp-content/uploads/2017/01/GOES-16-murica.jpg
885
1300
Shelley Bainter
http://servicetrade.com/wp-content/uploads/2016/03/SERVICE_TRADE_LOGO_NO_TAGLINE_340x156.png
Shelley Bainter
2017-01-25 09:42:24
2019-05-10 16:48:23
It Actually is Rocket Science