How to Grow Your Service Contracting Revenue 23.4% Year Over Year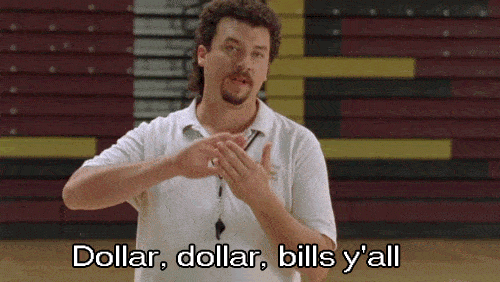 On average, commercial service contractors who use ServiceTrade grow their invoice revenue by 23.4% year over year. All you have to do is buy ServiceTrade and you'll grow! Our work here is done. The end.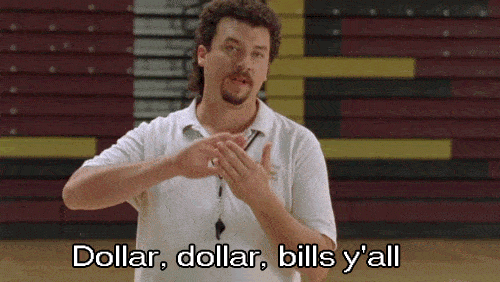 If only it were that simple. There is a big difference between the best and worst performers. For example, contractors that engage their customers online, quote more repair work, and drive more revenue per customer and per job grow much faster than those that don't.
These conclusions came from an analysis of millions of data points. Over the last year, ServiceTrade customers invoiced over $1 billion through 1.5 million invoices on 1.9 million jobs. On top of that, their customers approved 140,000 quotes to the tune of $450 million. That's a shedload of service work! We measured YoY revenue growth for companies generating invoices in ServiceTrade since 2017Q2 and here's what we found:
Drive more revenue per customer and per job to yield faster growth
We wanted to know where the fastest growing contractors earn their new revenue. As it turns out, the old business adage that it's easier to drive more revenue from your existing customer base than from acquiring new customers is true even for service contractors.
We found that a company's growth rate is proportional to how quickly they grow the average revenue per customer (chart) and revenue per job (chart). Surprisingly, a company's ability to attain net new customers does not impact revenue growth. In fact, some of the fastest growing companies have a shrinking customer count because they fire lots of their worst customers and win a smaller group of new customers that represent more revenue.
So, how are you going to drive more revenue from the work you already have? Read on!
Engage customers online to create revenue growth
We divided ServiceTrade customers in half based on how often their customers engage with Service Links*. The top half, whose customers viewed Service Links more often, grew their service revenue an average of 29.1% YoY. The bottom half only grew 9.2% YoY. Your customers want to trust that they are getting the value they are paying for. If you provide more transparency with a convenient, online experience, you build that trust and differentiate yourself from your competition. Being different and better makes it easier to command a premium price and earn more revenue from each customer.
*With ServiceTrade, you send online summaries of the services you are performing with a feature called Service Link. Here's an example. Much like the notifications you receive for every Amazon order about shipping, delivery, and feedback, Service Link keeps your customers informed about the value you deliver on each service. We call these Marketing Impressions Per Service (MIPS) and they reinforce your value while keeping your customers informed about the service process.
Sell more repair work
Then we divided our customers based on a ratio of the number of approved repair quotes to overall job count — how often are they earning new repair revenue for each completed job? The top half grew their revenue at an average rate of 27.7% YoY. The bottom half only grew 10.8%.
Sending online quotes to your customers that are easy to approve and include details, pictures, and videos reported from the field is quick and easy with ServiceTrade. And, as I showed in my last data-driven blog post, quotes that are sent quickly, that include rich media, and are convenient for the customer have much higher approval rates.
At the beginning of this post I joked that all you have to do is buy ServiceTrade to grow. The fact is, when used effectively, ServiceTrade is a powerful tool to help you drive more revenue from the customers you already have. ServiceTrade will help you grow by engaging your customers online and executing more effectively on repair sales.
The data analysis and graphs for this blog post were all generated with Amazon QuickSight that is available to ServiceTrade customers to analyze their own service data. Call us at 919-246-9900 if you'd like to learn more.
https://servicetrade.com/wp-content/uploads/2019/07/Money-GIF.gif
282
500
Shawn Mims
http://servicetrade.com/wp-content/uploads/2016/03/SERVICE_TRADE_LOGO_NO_TAGLINE_340x156.png
Shawn Mims
2019-07-18 12:39:02
2023-03-22 16:04:04
How to Grow Your Service Contracting Revenue 23.4% Year Over Year