Google Wants Your Service Business, Too
If you are a service contractor, get ready for a tough fight to hold your customers and your service margins.  Google is crashing the party.  The same technology formula that wrecked your parts business is coming after your service business.  Google bought Homejoy, an Internet technology company dedicated to the cleaning services market, this week to begin ramping up capability in services.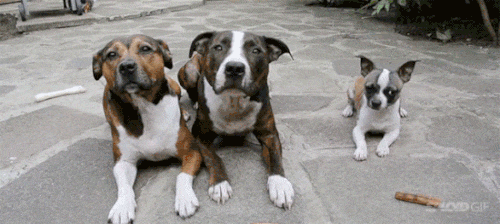 Anyone who sells finished goods or parts of any type knows how important it is to be good at the Internet thing.  Ebay, Amazon, Google, and many others deployed massive amounts of capital to create extraordinary online experiences in comparative shopping, low cost logistics, buying assistance, and customer service.  Any local retailer that was not extremely specialized or that did not have extremely strong brand or web presence either disappeared or became marginalized to the point where the business is simply a place to hangout and tell stories during the day.
The same competitive juice and technology savvy that hammered retail and finished goods is coming to the service contracting market.  Amazon has announced local services.  Google's acquisition of Homejoy is another investment by the Internet giant in their quest to "wet their beak" and skim a little margin from every service dollar. When considered in the light of Google's acquisition of Nest, the smart home technology company, Google is positioning itself to respond to every need for service in the home.  They will know when the HVAC or appliances are failing, and they will source that lead to the service company with the lowest price and take a piece of the action.  It's not difficult to imagine that Google has their eye on acquiring other companies that provide monitoring equipment that can be used to turn the Internet of Things into service revenue. Your service contracting business is not safe from Internet-based competition any more than your parts business, so you better take steps to build a brand by using technology to create an endearing and enduring relationship with your customer.
The good news is that ServiceTrade and other modern technology companies have your back in this quest to build a premium service contracting brand.  Connecting with your customers online and demonstrating your expertise and thoroughness in considering their needs during the service process will lead to an unforgettable experience.  Technology will help you do it at scale without applying expensive office labor or distracting your technicians with senseless administrative chores.  One more hint for you in your search for applications that can help you build this experience – they will not be extensions of your PC-based accounting application.  They will be modern, cloud based, mobile friendly capabilities from companies like ServiceTrade and others like NearbyNow, PlotWatt, TinderBox, EchoSign, MailChimp, SurveyMonkey, Invoice Sherpa, and PipeDrive.  Check out our ebooks on perpetual service and how to buy modern software to find some clues on how to embrace your future with a bright outlook.
https://servicetrade.com/wp-content/uploads/2016/07/thieving-dog41.gif
224
500
Billy Marshall
http://servicetrade.com/wp-content/uploads/2016/03/SERVICE_TRADE_LOGO_NO_TAGLINE_340x156.png
Billy Marshall
2015-07-22 10:09:32
2020-01-29 15:08:57
Google Wants Your Service Business, Too