Good Enough is not Good Enough for Commercial Services
There's a new article on forbes.com by customer service consultant Micah Solomon that's worth every commercial service contractor's time.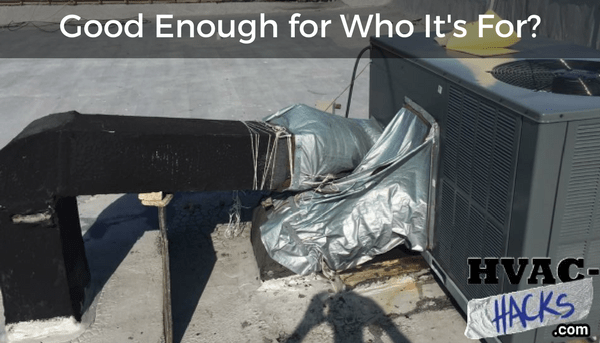 Read Is 'Good Enough' Customer Service Good Enough For Your Business?  I'm sorry to steal Micah's thunder, but anyone who wants a profitable, growing service business already knows that the answer is no.
Micah Solomon's five elements of extraordinary customer service are:
A perfect product or service

Caring delivery

Timely delivery

An effective problem resolution process

Anticipating and serving unexpressed wishes and needs
They're especially relevant for companies like yours that are competing for commercial service contracts. What would these look like for a service company?
#1 – A perfect product or service. Perfection in services means predictability – providing predictable outcomes for a predictable price. Reacting to unexpected breakdowns, system failures, or emergencies is bad for everyone and can be minimized by proactive maintenance and early warnings about potentials problems.
#2 – Caring delivery. We don't often use the word caring in the rough-and-tumble world of facility services. Your customers will know you care when they have visibility into what's going on in their facility. Sharing photos or videos online where the customer can refer to them anytime is part of #5 below. Not every vendor does this, and the ones who do stand out.
#3 – Timely delivery. Ensuring that business operating systems are in place to keep you on schedule is a job for technology. Timely delivery is dependent on a web-based application that is available to people who need it in your office and in the field.
There's another element of timely delivery where service companies often fall short, and that's setting the customer's expectation. Do your applications inform customers about scheduled appointments or when they can expect you'll be performing future inspections or contract service calls? You may be focused on an operational scheduling system, but be sure that it puts customers in the know, too.
#4 – An effective problem resolution process. We don't talk about this one with you much, but Micah is right that things will inevitably go wrong. After an apology and making the situation right, take the time to analyze the source of the issue. You'll probably find it fitting into one of the three buckets: Work not done to standards, operational inefficiencies, or human error. Solutions might be training or revamping business processes or updating your application infrastructure. What's most important is recognizing when you have an issue that requires a solution.
#5 – Anticipating and serving unexpressed wishes and needs. Micah says this is the one that moves your service beyond good enough to exemplary. We think this is where you earn distinction as a leader in your space and can command prices above the lowest labor rate.
What conveniences do your customers enjoy from online retailers or banks, but don't think about getting from you? Maybe the convenience of getting online reports, an online quote with a picture of the problem for repair, or a self-service online account where they can access all their records and service history.
Be sure that you make #5 an everyday part of how you work with your customers when #1-4 might pass for good enough. Here's another link to the Forbes article.
https://servicetrade.com/wp-content/uploads/2017/05/good-enough-hvac.png
343
600
Shelley Bainter
http://servicetrade.com/wp-content/uploads/2016/03/SERVICE_TRADE_LOGO_NO_TAGLINE_340x156.png
Shelley Bainter
2017-05-31 15:38:36
2019-05-13 10:13:04
Good Enough is not Good Enough for Commercial Services