News from ServiceTrade: New Partnerships With Frontier Growth and Bull City Venture Partners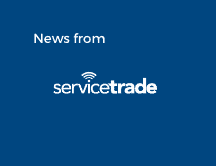 I am very excited to announce today that ServiceTrade has partnered with Frontier Growth and Bull City Venture Partners to accelerate our technology innovations for the commercial service contracting market.  I, my co-founder Brian Smithwick, and all of ServiceTrade's employees are energized by the opportunities for growth that these two partners bring us with their capital and expertise. We would not be in this enviable position, however, if it were not for the investments and encouragement we received from our customers in the early days of ServiceTrade.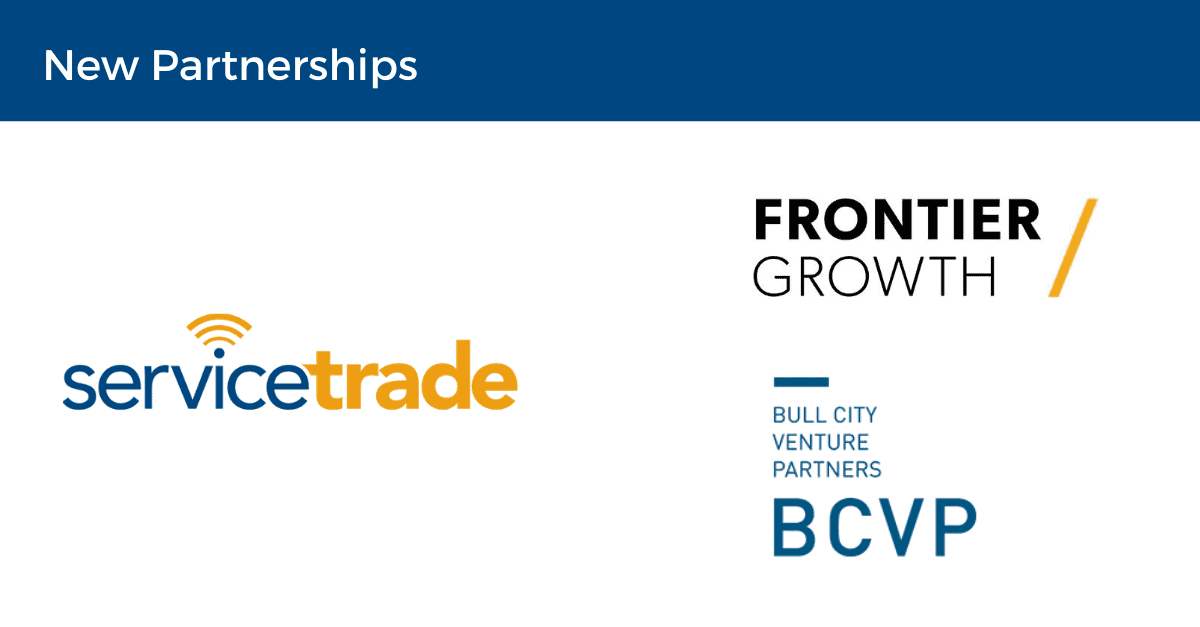 Just over five years ago, we were at a crossroads.  ServiceTrade had signed about 100 customers in our first two years selling our application, which was a very satisfying achievement for certain, but breakeven cash flow was still nowhere in sight.  The revenue from our customers was not enough to fuel the level of innovation we wanted to deliver to the market. We had big ambitions, and we needed more capital. 
Looking Back to 2015
By 2015, Brian and I had spent enough time with commercial service contractors to understand the quality of their businesses and the relative lack of options, or in many cases poor quality options, they were being offered by technology partners. Explaining it to early stage venture capitalists was difficult because measuring the total available market (TAM in venture speak) was challenging and imprecise.  Quantifying the TAM for the commercial service contractor market to the satisfaction of a venture investor always felt like a fool's errand to us – obviously it was big, but there was scant data that would convince an institutional venture capital firm to allow us to honor our commitment to focus exclusively on commercial service contractors.  Brian and I firmly believed that success in the market would only come from focus and discipline regarding the customer base. We knew the opportunity in our chosen market was rich, significant, and an exciting area for meaningful innovations.  But how could we fund the engineering investment that was required to do it the right way?
We turned to our customers.  Not for more revenue (although that happened over time as well), but instead we asked them about their appetite to invest in ServiceTrade directly. We targeted a select few customers that had aggressively and thoughtfully engaged us during both the sales cycle and throughout their subsequent adoption of our platform.  We were also careful to focus on successful entrepreneurs who had plowed similar ground to the sod we were busting.  They jumped at the opportunity.  Within a few short weeks we had access to all the capital we needed – on terms far friendlier than would have been offered by a venture capital firm.  Along with the capital, we also had the guidance of expert and committed customers to take ServiceTrade to the next level.  We put our head down and went to work.
Jump Forward to 2020
Our customers were killing it using our technology, but we wanted to deliver even more innovations to them more quickly. ServiceTrade was generating plenty of cash to fund operations, but we felt the market would support a more aggressive approach to growth than we could fund through our operating cash flows. Brian and I along with our employees really wanted to go for it with new technology innovations. Our track record of growth proved the value of our highly verticalized focus and there was now zero skepticism from the software growth investment crowd. This time we could invest our energy in finding the right partner among a sea of interested parties instead of legitimizing our market focus.  We needed a firm that specialized in vertical software as a service (SaaS), and we also wanted one that would respect the quality of the businesses represented by our commercial service contractor customers.
Bull City Venture Partners helped us in the process by initiating a bridge investment about a year ago, and it turns out the timing of that capital was great due to the challenges presented by the COVID-19 pandemic.  I cannot thank Jason Caplain and David Jones enough for their commitment  and guidance. 
Frontier Growth stepped up quickly in the process and worked with us through the challenges of the pandemic to build a plan that made sense for their investment thesis and our existing investors and employees. From the first meeting when Richard Maclean came to our offices during our annual low country boil celebration last fall, the folks at Frontier impressed both of us with their integrity as well as their appreciation for the competitive advantages that come with a vertically-focused strategy.  The Frontier partners love vertical SaaS, and they are committed to the level of investment that yields the type of growth that we believe is possible with this dynamic and underserved set of high value businesses – commercial service contractors.  Just like ServiceTrade, Frontier are specialists, and they are committed to their craft.
The customers that believed and backed us initially are thrilled about the new partnership as well.  They will always be the biggest cheerleaders for our business because we happily take their cues on what creates value in their business and deliver the technology goods, but they no longer need to be on the hook to fund all of those innovations. They will get more innovations faster while simultaneously having the satisfaction that comes from looking back upon a great investment decision. It doesn't get much better than that.
We are doubling down on innovations for commercial service contractors, and we are ready to take ServiceTrade to a new level because we have partners that know exactly how to help us get it done.  I am looking forward to meeting the new hires and the new customers that come with this type of success.  I want to extend a big thank you to all of the employees and customers that brought us to this opportunity.  Now let's push down the accelerator and look for signs pointing us to the next crossroads.
—
Contact
Shelley Bainter
919-825-1562
shelley at servicetrade.com
https://servicetrade.com/wp-content/uploads/2020/08/featured-image-blog.png
166
216
Billy Marshall
http://servicetrade.com/wp-content/uploads/2016/03/SERVICE_TRADE_LOGO_NO_TAGLINE_340x156.png
Billy Marshall
2020-08-04 05:55:47
2020-08-04 05:59:41
News from ServiceTrade: New Partnerships With Frontier Growth and Bull City Venture Partners