The Economic Downturn is Coming. Are You Ready for Greedy Growth?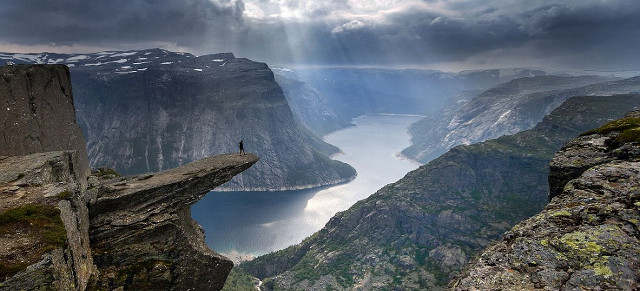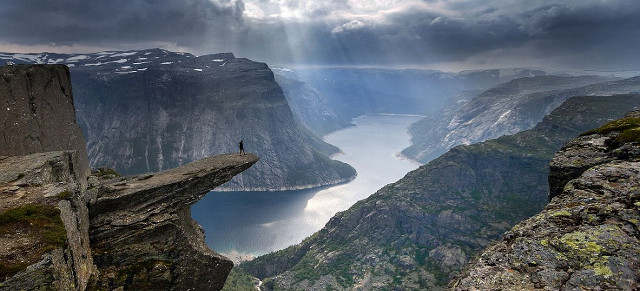 Trade wars have sent steel prices up twenty five percent and farmers are getting killed by the collapse of the agricultural commodities market.  Job growth slowed to a paltry 75,000 in May, and the two prior months of April and March were revised downward by 75,000.  The European Central Bank is already easing monetary policy and hinting at future stimulus measures to fend off weakness in the Eurozone economy.  Jerome Powell, the head of the US central bank, just telegraphed a rate cut. Brexit is a mess with all manner of political and economic uncertainty driving the UK economy into a contraction. Chinese investors are pulling out of the US real estate market due to retaliatory regulations associated with the trade wars.
A downturn in the economy is coming.  It always comes, and the signs are everywhere that the happy days are close to an end.  When the easy-money construction market dries up, will your contracting business still be poised for profitable growth?  Will you be ready to take advantage of your weak competitors? Or will you be one of the weaklings that struggles to keep the wheels on the bus as competitors sharpen their knives in the battle for the stability of a highly profitable service business? 
Warren Buffet is fond of saying "When others are greedy, be fearful. When others are fearful, be greedy." What steps should you take to exercise fear now and be greedy when the downturn comes? Here are some ideas to prepare for greedy growth during the downturn.
Lock In Service Contracts Now 
The last thing you want during the downturn is for your best customers to be shopping for service or responding to the desperate sales pitch of the low price competitor who is getting killed in the downturn (and hence getting more desperate and lowering prices even further).  Customers can always breach a contract, but most will not want to do that, or they will simply ask for some consideration (payment terms, maybe a slight rate cut) in a down economy. Get on the right side of this negotiation now by offering a good contract that commits you to the services that will keep their facilities in top shape during the boom times when others are out chasing new construction opportunities.
Optimize Website SEO with Reviews

When the weak competitors begin to go belly up, or more likely they fail to make payroll and their technicians begin looking for the next opportunity, you want your company to be the number one hit (and number two and three and four as well) on the search engines.  The downturn is prime-time to lock in new technicians who discover their employer is a weak player. They will be looking online. Will they find you? They will if you have your online reviews juicing your SEO results.
Get Your Careers Page Looking Spiffy
Hiring is difficult, but it is even harder when no one knows what types of positions you are offering.  Always list openings for skilled technicians on a careers page on your website. Be specific about the skills that you value and the unique capabilities of your company, including any special technology capabilities that you deploy in service to your customers.  Being specific about these things is better than simply declaring your company is better because you work harder, care more, been around longer, love mom and apple pie and blah blah blah.
Upgrade Your Customer Service Technology

When competitors begin their desperate attempt to keep customers at all costs, you want to be the one that has the most leverage in the fight for keeping the best customers.  If you have put in place systems that help you understand customer contract performance, equipment maintenance condition, and technician productivity and revenue performance, you will be in the best negotiating position possible. 
You will be able to reward good customers that follow maintenance protocols and repair recommendations with better rates while letting the customers with a history of poor maintenance and disruptive emergency calls fall to the competitor.  Let them have the aggravation and low rates for these customers.
You will also be able to provide more competitive rates when you can use technology to maximize technician productivity and minimize wasted unbillable time. If you can increase their billable productive time by 10%, you can lower rates by 10% if necessary to keep the good customers from making a mistake and switching to Desperate Don.
Offer Customers Unique Capability and Insights
Although this is a capability that should be part of your customer service technology upgrade, it is worth mentioning as a separate item.  In a world of Amazon and Uber, customers will expect their suppliers to give them more than just the labor and parts they bargained to buy. They expect information and insights as part of the customer service experience, and they expect them to be delivered online. 
Challenge the customer that is about to make a mistake by switching to Desperate Don to make Don prove that he can provide the unique, information based and convenient experience that comes with your service. If the customer works with Don, can they:
See evidence of the work performed online?

Review and approve quotes online? 

Review equipment service and repair history online?

Request service online?

See the progress of the technician online as he executes the maintenance routine on a complex site?
Maybe they will turn Don's desperate offer down when he cannot provide any of this customer experience value.
Are you ready to be greedy when others become fearful?  The key is having the confidence that you are operating with the best information to provide the best experience with maximum technician productivity so that you can aggressively hire and sell.  When you know that the sale is going to stick and technician productivity is going to be high, you can hire and sell and hire and sell when others are struggling and become tired as hell of trying to figure out how you do what you do.  Let's hope the downturn is soon so the best competitors can wipe the floor and benefit from some greedy growth.
https://servicetrade.com/wp-content/uploads/2019/07/Image-Cliff-Recession.jpg
291
640
Billy Marshall
http://servicetrade.com/wp-content/uploads/2016/03/SERVICE_TRADE_LOGO_NO_TAGLINE_340x156.png
Billy Marshall
2019-07-11 09:44:29
2023-03-22 16:04:41
The Economic Downturn is Coming. Are You Ready for Greedy Growth?