Don't Limit your Techs to Just One Tool – or Just One Mobile Application
If you've been reading our blog for a while (thank you, by the way), you've heard ServiceTrade advocate a connected IT ecosystem of business operations applications for your customer service, accounting, inventory, CRM, payroll, email marketing and online reviews.  There are modern, mobile solutions for all of these needs that work within an integrated system.
A multi-software platform isn't just for your office users, it applies to your field technicians, too.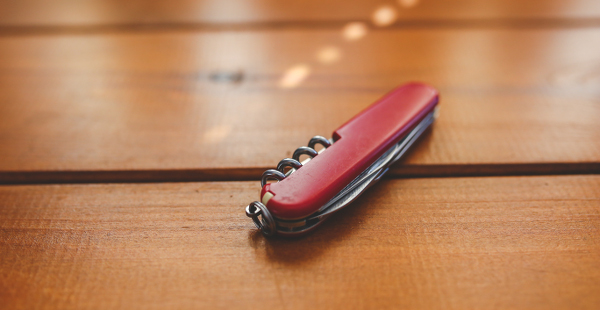 Technicians and service managers perform several tasks throughout the day. It's perfectly reasonable to use different applications to perform smartphone tasks the same way that they use different tools to perform the mechanical tasks of their service jobs.
If all you Have is a Hammer, the Whole World Looks Like a Nail
Each tool – whether a cloud-based application or a hand tool from the truck – is specifically built to do certain jobs. It's no more realistic to expect a tech to open an access panel with a hammer than for them to update parts inventory in a customer service application. Neither scenario will be particularly successful.
The same is true of using an accounting platform or an ERP system for customer service. Your accounting system hammer will make customer service look like a financial transaction, not a planned customer experience.
Make it Easy for Users
Smartphone users are already used to using different mobile applications to perform different tasks. As Billy said back in August, his smartphone has several pages of applications installed.  It's no more realistic to expect a technician to login to a single application for everything they do in a day than it is to expect you to call your spouse through the calculator app.
A mobile application that serves a specific business function will do those functions well. Dedicated applications are more efficient and give a better user experience for field and office users.
You don't have one big application button on your phone. You may think that having techs use just one app saves them time, but efficiency gained by clicking just one button to start a large, cumbersome app is lost by the amount of time it takes to navigate and use it. You're better off to have more agile tasks across multiple apps.
Smartphones Deserve Smart Apps
Whether you're in the office or in the field, all-in-one solutions aren't so much solutions as they are a weight on your shoulders that becomes more difficult to manage with the passage of time. Take advantage of the smartphones in your techs' hands by loading them with a network of smart apps, too.
Related Posts
https://servicetrade.com/wp-content/uploads/2015/10/pocketknife-600px-1.jpg
310
600
Shelley Bainter
http://servicetrade.com/wp-content/uploads/2016/03/SERVICE_TRADE_LOGO_NO_TAGLINE_340x156.png
Shelley Bainter
2015-10-07 12:27:10
2019-05-10 16:05:17
Don't Limit your Techs to Just One Tool – or Just One Mobile Application