Service contractors, beware. Blind trust is dead and as the "youths" say, pics or it didn't happen. Pictures and videos are the new currency of trust thanks to technology that makes it so easy to capture and share them. Social media and modern ecommerce have trained us to expect images as tangible evidence that stories are true and products are real. Asking your customers to blindly trust your expertise without providing visual proof is like buying products online that don't have pictures. It won't happen. My wife and I had a recent experience with a Toyota dealership service department that's a great example where a couple pictures could have made the difference between us being lifelong customers and abandoning the dealer completely.
When we purchased Jessie's Prius, we bought a package of ten services at a discount from their counter rate. We drop her car off for service every few months and every once in a while they warn us about small issues like bad windshield wipers. Whenever possible, I take care of small issues myself. Changing out a set of wipers isn't exactly rocket surgery.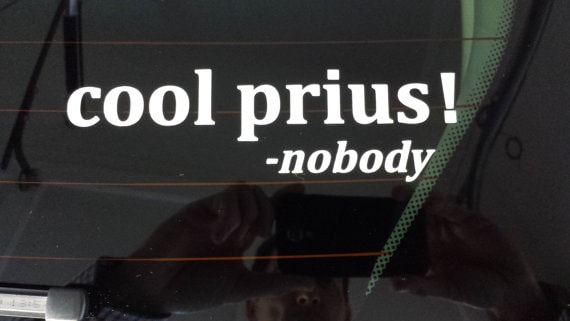 We were satisfied with the Toyota dealer until last month when they performed a thorough inspection for the 75k mile service. That's when the recommendations and repair suggestions came out of the woodwork! We expected some, but this list was just ridiculous. My favorite was that they still recommended new windshield wipers because they weren't replaced by Toyota last time we brought the car in. They just carried the recommendation over despite the fact that there were obviously new wipers on the car. That particular misstep had me questioning the rest of the quoted work.
If they didn't look at the wipers, how can we trust that they looked at anything else? There weren't any pictures that prove that they did. They quoted us for tire alignment but they didn't include a graph showing the results of the alignment test. They just said "Found suspension in need of alignment based on time or miles." Then there's the quote for replacing the brake pads and resurfacing the rotors without any pictures of the pad or rotor wear. The brake fluid is discolored? Show us. Pics or it didn't happen.
We don't like getting ripped off. Nobody does. Even the feeling that you might be getting ripped off is enough for someone to consider getting a second opinion. And, that's exactly what we intend to do. We're going to our favorite local mechanic who emails us pictures of issues before sending quotes for repair. Taking pictures and sharing them with your customers should be easy. If it's not, you've got a problem. Don't expect your customers to blindly trust you.
https://servicetrade.com/wp-content/uploads/2018/05/cool-prius.jpg
321
570
Shawn Mims
http://servicetrade.com/wp-content/uploads/2016/03/SERVICE_TRADE_LOGO_NO_TAGLINE_340x156.png
Shawn Mims
2018-05-09 09:47:15
2019-05-13 10:02:31
The Death of Blind Trust