Don't Let the Back-Office Tail Wag the Company Dog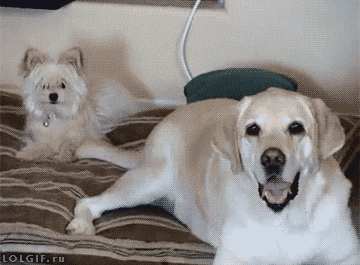 All too often, as field service companies are considering new software, they base decisions on their historical software usage patterns and let the tail wag the dog.  Since accounting software is the primary, and often only, business application in use, companies search for ways to extend back-office capabilities to the front office and beyond.  This line of thinking is understandable, but flawed because it ignores the needs of the majority the organization including the:
Front Office – Your schedulers/dispatchers, service managers, etc.
Service Delivery – Your employees in the field who interact directly with your customers.
Customers & Prospects – I hope you know who they are…
Click the "Start Prezi" button below for a quick visual representation of the current mode of thinking about software I am referencing.  Click the right arrow button to continue the Prezi.

If this Prezi does not load for you, click here to view the summary.
Notice that little to no consideration is made for customers and prospects; the source of revenue. In addition, less functionality is desired for the considerably larger divisions of the organization that drive this revenue. I propose a slightly different, proportional perspective on technology selection wherein a stronger consideration is made for the needs of customers and prospects while the needs of the back office are met through loosely coupled integrations with existing systems to reduce double data entry.

If this Prezi does not load for you, click here to view the summary.
From this customer-centric perspective of a service contracting organization, software purchases have the potential to bring more than efficiency to the table.  Unlocked from the constraints imposed by the back office, applications can be used to generate inbound leads via brand evangelism, increase customer retention, and reduce customer price sensitivity. This software approach is what we call the Digital Wrap.
Much like your physical truck wraps, the Digital Wrap is a low-cost marketing approach that requires no extra work on behalf of your company other than normal daily service activities. By thoughtfully engaging your customers on the internet in educational and informative ways, you can gain the benefits mentioned above.  For example, you can:
Create brand evangelism by delighting customers and soliciting online reviews that will drive traffic to your website.
Increase customer retention through trust built upon rich information such as pictures and videos of services performed.
Reduce price sensitivity through differentiation in quality of customer engagement and education of customer service needs with rich media.
Simply put, a digital wrap will lead to more inbound leads to the front office, and an overall increase in customer lifetime value through customer retention and the amount of work performed for each customer annually.  See here:

If this Prezi does not load for you, click here to view the summary.
When considering technology for your field service company, think about the needs throughout your organization, including those of your customers and prospects. Ultimately, applications that benefit your customers will help your company grow.  Check out our book The Digital Wrap: Get out of the truck and go online to own your customers to learn more about the Digital Wrap.
Icons made by Freepik from www.flaticon.com is licensed by CC BY 3.0
https://servicetrade.com/wp-content/uploads/2015/12/Wag-The-Dog-Blog-1.gif
265
360
Shawn Mims
http://servicetrade.com/wp-content/uploads/2016/03/SERVICE_TRADE_LOGO_NO_TAGLINE_340x156.png
Shawn Mims
2015-12-10 09:39:05
2019-05-10 16:15:23
Don't Let the Back-Office Tail Wag the Company Dog