Are your services significant?
Significant objects are worth more than regular objects.  At least that is the conclusion arrived upon by the significant objects project and its team of researchers.  Joshua Glenn and Rob Walker, a writer and a journalist respectively, set out to prove that stories can increase the value of objects.  While it is tempting to view the goal of the exercise as justifying the existence of the writing class, the results of the experiment are unequivocal. Humans value stories, and they become invested in the life objects that reinforce the stories they enjoy.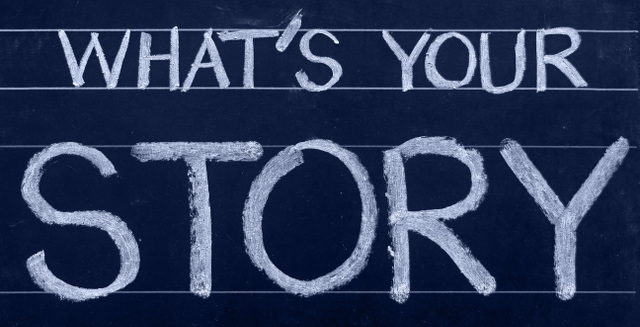 Joshua and Rob purchased one hundred pieces of stuff from garage sales, thrift stores, and related trinket outlets for a grand sum of $129.  They then enlisted professional writers to conjure stories related to each piece of stuff to accompany the auction of said stuff on eBay.  The auction value of the storied stuff as measured by sales price on eBay was $3,612 – a return of 2,700%.  Pretty good margin, huh?
So what is the return on your services?  How much are you able to charge above what it costs you to deliver?  Somewhere between 30% and 50%?  Maybe your services would be more significant, and therefore more valuable if you delivered your services with the story describing what happened.  I don't mean an invoice.  The story is what you saw, what you did, why you did it, and what likely trouble the customer avoided because of you.  It is also the photo essay of images that reinforce your story.  And I am not suggesting you type it all out.  Record it as a video or audio memo.  It will take all of 2 to 4 minutes extra, and it could be worth a lot over the course of the relationship with the customer.
Humans learn from images, story, rhythm, and rhyme.  It is programmed into us since the days of the cavemen and the campfires.  Since you are not going to insist the technicians become poets or rappers, you should at least insist that they relay their good work to the customer in the form of images and stories.  When you teach the customer something about their facility, it reinforces the good decision they made in contracting with you. Over time, the accumulated review of your work will imprint your brand in a manner that is not easily supplanted by the "one truck Chuck" competitor that is always willing to go lower on the invoice.   You will be able to raise prices because your services have become significant through the power of story.
We have seen this phenomenon time and again at ServiceTrade as our customers are surprised and delighted by how easy it is to get customers to approve online quotes when the photos demonstrating the reason for repair are literally viewed inline with the quote.  They are likewise surprised at how much customers value the Service Link feature that presents the "story" of the services delivered online with a gallery of photos, video, and audio for review.  They shouldn't be.  Humans sharing photos and stories is the basic power behind the growth of Facebook into a company valued at $500 billion in a little over 13 years.  Maybe some of that Facebook photo and story magic will work for your brand.  Can you think of a better way to make your services more significant?
https://servicetrade.com/wp-content/uploads/2017/08/whats-your-story-640x327.jpg
327
640
Billy Marshall
http://servicetrade.com/wp-content/uploads/2016/03/SERVICE_TRADE_LOGO_NO_TAGLINE_340x156.png
Billy Marshall
2017-08-15 13:00:23
2019-05-13 10:09:19
Are your services significant?