Amazon Plumbing? Google HVAC? Navigating the Digital Service Contracting Landscape.
What does it mean when two of the biggest names in Internet technology jump into the service contracting business?  It means that service contracting is a huge and lucrative market that is due for a shake up (or a shake down, depending on your perspective).  Amazon and Google are both taking on initiatives that will plug them into the world of home services (light commercial as well, and I am certain that some level of industrial capability will ultimately follow), and I believe there are lessons to be learned by observing how these new entrants operate.  Learning and reacting thoughtfully could yield some nice opportunities for growth and profit.  Poor planning and stubbornly insisting that nothing needs to change will yield abundant misery and sorrow.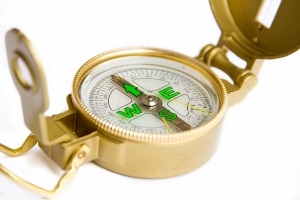 So what exactly are Amazon and Google up to that will have an impact on the service contracting space?  Amazon has quietly announced a local marketplace for service contractors.  A Forbes magazine article describes their plans, and here is the money quote:
     "Amazon Local Services is a new and simple way to buy professional services from pros such as plumbers, auto mechanics and yoga instructors," said a promotional video on the site. "We've handpicked some of the best pros in your neighborhood and require them all to be licensed, insured and background-checked."
Now, my focus in this post is not auto mechanics or yoga instructors, but instead the folks ServiceTrade calls customers.  Some of these are plumbing, HVAC/R, kitchen equipment, and other specialty tradesmen that offer repair, upfit, and maintenance services for property and equipment at the customer's home or business site.  Amazon plans to step in between the customer and the contractor to moderate the transaction – and take their fair share of 10 – 15% for their trouble.  Amazon is an expert at driving efficiency in logistics and offering customers very low prices for everything they sell.  Now they are bringing this efficiency and low price strategy to local services.  Low prices, minus 10 – 15% sounds like a painful bargain for the service contractor that does not have a plan to respond to this strategy.
How about Google?  Well, they bought a company called Nest that makes smart thermostats and smoke/CO detectors.  Here is the money quote from a Forbes article on this acquisition:
"Google will help us fully realize our vision of the conscious home and allow us to change the world faster than we ever could if we continued to go it alone. We've had great momentum, but this is a rocket ship," said CEO and cofounder Tony Fadell in a blog post.
The key term here is the "conscious home."  A home that is "conscious" is one that is aware of what is happening and can help Google respond to help meet the owner or occupant's needs.  With the thermostat and other devices in every room collecting information about the home environment, Google will be well positioned to help the homeowner get more value from their home ownership experience.
Google and Amazon are both in the business of using massive amounts of computing power to organize information to help their customers make thoughtful buying decisions.  Isn't the goal of any service business to organize information and provide expertise so the customer gets good value for the money that they spend upgrading, maintaining, or repairing the important things in their life?  If you are a service contractor, how are you going to get better at knowing your customers and organizing that knowledge to help them make good decisions on equipment and services that improve their lives?  How are you going to monitor their equipment usage and behaviors to make thoughtful recommendations in the manner of Google and Amazon?  Or is your plan to simply let Amazon and Google own the customer relationship and instead settle for a 10 – 15% discount on the lowest price in the market?
Here are some broad recommendations I believe will help you have a thoughtful response to these new entrants:
Upgrade your approach for managing and using customer information
If your information about your customers is still trapped inside an accounting application running on a PC server in your office (or worse, filing cabinets), you are not well positioned to respond to Amazon and Google.  I assure you that the systems and structure that Amazon and Google use to understand customer needs looks nothing like an accounting application.  Great customer service will be defined by a rich mobile and cloud experience that allows your employees and your suppliers and your customers to collaborate online to deliver memorable outcomes that build your brand value with the customer.  A PC server based accounting application will not distinguish you in this online fight for customer attention.
Invest in "smart" technology expertise
You need to have your own story regarding how you are going to monitor the needs of the customer and be responsive.  Remember Tony Fadell from Google talking about the "conscious home" above?  Think about smart electric meters, smart water meters, smart thermostats, and other connected sensors that allow you to be informed, thoughtful, and responsive on behalf of the customer.  Be creative in offering maintenance contracts enabled by smart devices that make your services sticky, responsive, and invaluable for the customer.  These types of "monitoring" services have existed for many, many years in the realm of security and fire systems.  Bringing them to other areas outside security and fire in order to be proactive in customer service makes perfect sense.
Embrace Google and Amazon and others as a source of leads
You should be connected to these new entrants (and perhaps some of the older Internet players in the service contracting space like Angie's List, Home Advisor, etc), but you should use them ONLY to establish a connection with a customer that you subsequently OWN.  Avoid any contract with these entities that prohibits you from serving the customer independently after first touch.  Deliver a memorable service during first touch, and then stick to the customer like glue using your upgraded customer service capabilities from recommendation #1 above.  If you are memorable and attentive with a perpetual service approach, you will not have to ultimately settle for a 10 – 15% discount off the lowest price in the market after the first call.
You do not have to own massive amounts of computing capacity to enable a thoughtful customer service approach that makes you memorable for your customers.  However, you do need to embrace cloud, mobile, and smart technology as a means to remain competitive in a customer service world that is increasingly defined by information, knowledge, expertise and online connections instead of simply local presence. Customer service does not begin and end in the parking lot or the driveway of the customer any longer. It extends to the boundaries of the Internet.  Create a memorable online AND local experience for your customers and you will stick to them like glue.  Miss this opportunity and you will be managing labor and truck maintenance in order to serve someone else's (Amazon, Google?) customer for a 10 – 15% discount off the lowest price in the market.
https://servicetrade.com/wp-content/uploads/2015/01/compass-1272580-m-1.jpg
200
300
Billy Marshall
http://servicetrade.com/wp-content/uploads/2016/03/SERVICE_TRADE_LOGO_NO_TAGLINE_340x156.png
Billy Marshall
2015-01-09 15:16:37
2019-05-10 12:40:57
Amazon Plumbing? Google HVAC? Navigating the Digital Service Contracting Landscape.