3 More Ways to Get Customers Hooked on Your Feel-Good Brand (Part 2)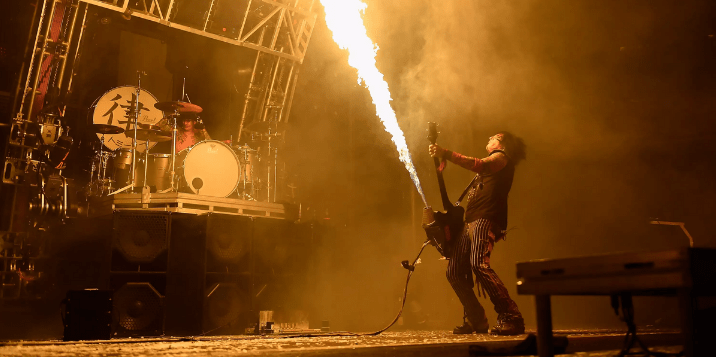 You won't make your customer feel good if you provide convenience, transparency, and avoid bad surprises. Those are the bare minimum to meet their expectations.
From my last blog post:

Dr. Feelgood, from the 1989 Mötley Crüe single, was a drug dealer who got the name because he made his customers feel good. This kept his customers coming back for more. Do you make your customers feel good? It doesn't really matter if you do a good job for them. If you don't make them feel good about it, they won't come back for more.
Obviously, commercial service contractors shouldn't give their customers illicit drugs, but they can stimulate the same brain receptors that release dopamine, the feel-good hormone that drives positive reinforcement in the human biological reward system. Unfortunately, that same reward system has negative reinforcement mechanism called cortisol, the stress hormone, that's easily triggered by bad customer service. Understanding what triggers these hormones is fundamental to creating an amazing customer experience that reduces stress, gets customers hooked to your brand, and differentiates your company from the competition.
In my previous post, I dove into the three stressors that trigger cortisol in your customers: inconvenience, uncertainty, and bad surprises. This week, I want to shift gears and talk about the three dopamine triggers you can take advantage of to make your customers feel good. Unfortunately, it's much more difficult to elicit a dopamine response in your customers than a cortisol response because the typical triggers like sex and drugs are not tools you get to use. Instead, you'll have to rely on subtle psychological triggers that require finesse to provoke.
Good Surprises
Our brains are wired to be delighted by good surprises. Neuroscientists from the Baylor College of Medicine conducted a research study in which volunteers played a computer game where they were presented with a red and blue deck of cards with the objective of accumulating as many points as possible by determining which deck contained more "reward" cards. They could select to flip the top card of either deck to receive a reward card that gave them points and triggered the cha-ching sound of a cash register, or a card that would remove points from their accumulated gains. Over time, they would learn which deck gave them more reward cards so they could accumulate points faster. Researchers modeled the volunteers' expectation of reward based on their selections to classify gains and losses as expected or unexpected. On average, an unexpected reward resulted in highest release of dopamine, the feel-good hormone.
Take advantage of this psychology and provide facility managers with the great surprise of an amazing customer experience. While all of your competitors manage their service cycle and customer service with calls, paper, and ad hoc emails, you'll stand apart when you offer a convenient, novel experience that includes online summaries of services with rich media, automated notifications (MIPS), and the ability to leave reviews. Here's what a facility manager told a service contractor about the online service reports (Service Link) he receives that include loads of pictures, videos, and audio notes pertaining to the services:
"I love this feature and report. Your competition has nothing like this."
The unexpected surprise of a better experience made him feel good. Now, this novelty will wane, and that's OK. After the novelty is gone, you'll have set a new precedent for a great customer experience that your competitors can't touch. Their approach will feel inconvenient and uncertain. As I discussed in the first installment of this blog post, that's a formula for the stress hormone cortisol – and a bad customer relationship.
Storytelling
Everybody loves a good story. Entire books, like Jonathan Gottschall's The Storytelling Animal: How Stories Make Us Human, are dedicated to the science of great storytelling. Gottschall tells us about an experiment performed by Paul Zak, a neuroeconomist, found that our bodies release more oxytocin, the hormone that causes empathy, when we consume information in a story format as opposed to a simple factual summary. College students were offered $20 to take part in a study where they were presented with either a story about a father and his dying child or a factual summary about the impacts of cancer on children. After the presentation, the students were asked if they wanted to donate any or all of their $20 to a cancer research institute for children. Students that were presented with the story had significantly higher levels of oxytocin in their blood and, on average, donated more money. A good story with a classic arc makes us empathize with the main characters. We feel how they feel.
After the novelty of your shiny new customer experience wears off, you can take advantage of this empathetic trait to trigger dopamine by telling your customers the story of the challenges your team overcame. Start by introducing the hero, your technician, with an en route notification and an in-person greeting when they arrive. Next, show customers the challenges that the hero faces with pictures and videos of the equipment issues. How ever will the hero succeed? Present a solution with an online quote that shows how your tech will save the day and an explanation of the bad outcomes that will occur if they don't act. Those unfavorable outcomes are the villain that add tension to the story. Most importantly, show your customers exactly how the hero saved the day with pictures and videos of the repaired equipment. When you properly craft this story, your customers will empathize with the main character, your technician, and receive a hit of dopamine from the happy ending that avoided the perilous bad outcomes.
Anticipation
Interestingly, our bodies often reward us with more dopamine when we anticipate a reward than when we actually receive a reward. Robert Sapolsky, a neuroscientist, performed a study on monkeys that were trained to, after given a signal, press a button 10 times to receive food. The monkeys' dopamine levels rose immediately after the signal, but subsided when they were done pressing the button. The anticipation of the food released more dopamine than the reward of the food itself. When the food was only dispensed 50% of the time, their dopamine levels doubled in comparison to what they were when then the food was dispensed every time. Just like a slot machine, the mix of anticipation and uncertainty about the reward yielded a significant dopamine release in the monkeys.
You've already shown your customers that you'll give them a hit of dopamine when you show up with a novel customer experience and a great story. That's their reward. Now, all you have to do is train them to anticipate it. Teach them to anticipate a feel-good experience when you give the signal of an appointment reminder or en route notification. You're not going to have an exciting story for every service. For example, routine maintenance work and inspections where your techs don't find any issues don't make for an enthralling story. That's OK. As the monkeys show us, you don't have to deliver the reward 100% of the time. Instead of a mediocre story on every job, tell them an incredible story, full of challenges and and successes on the jobs where your techs save the day. The important takeaway is that you should give your customers the signal on every job in order to elicit their anticipatory dopamine response.
Just like Dr. Feelgood, you can keep your customers coming back for more. Instead of drugs, you can use consumer psychology to hack their evolutionary reward system to prevent the release of cortisol and evoke the release of dopamine. If you succeed in making your customers feel good, your service brand will be impervious to the competition and your customers will be happy to pay you more for the premium experience you give them.
https://servicetrade.com/wp-content/uploads/2018/09/motley-crue-part-2-blog-img.png
358
716
Shawn Mims
http://servicetrade.com/wp-content/uploads/2016/03/SERVICE_TRADE_LOGO_NO_TAGLINE_340x156.png
Shawn Mims
2018-09-26 14:20:42
2023-03-22 16:13:49
3 More Ways to Get Customers Hooked on Your Feel-Good Brand (Part 2)