Highway to Success: The Power of Customer Satisfaction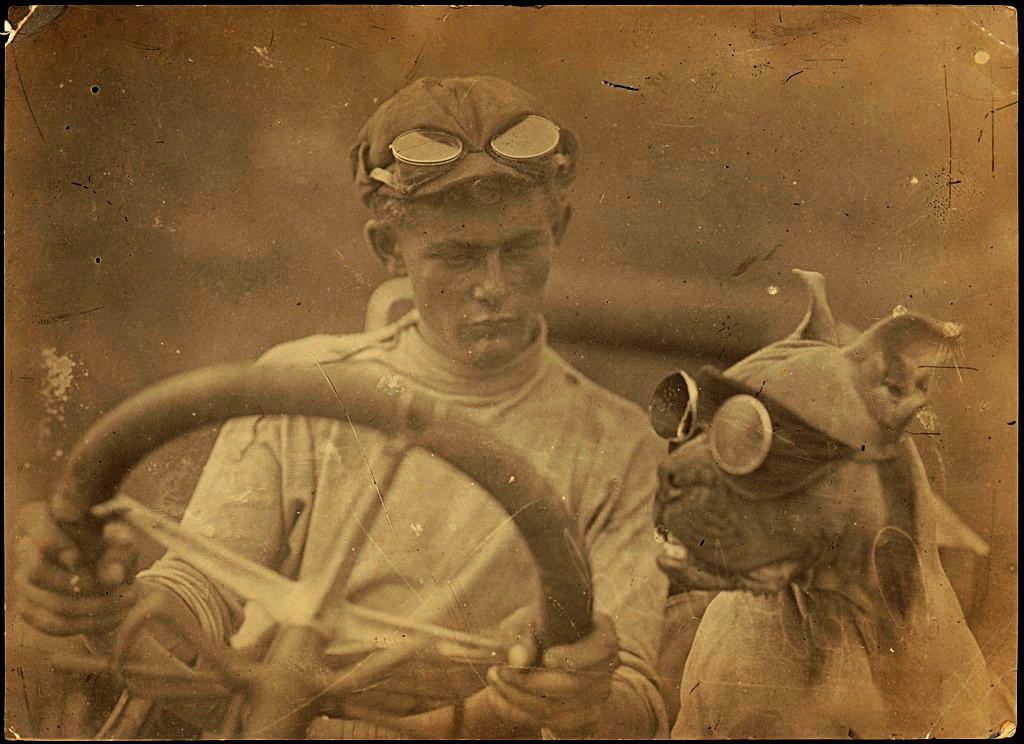 Your service contracting or field service company is a car casually driving down the highway to success, but the online giants are changing the rules and the road at a breakneck pace. For example, our blog post Google Home Services and its Impact on Small and Medium Businesses summarizes one of Google's latest changes that will impact service contractors. Effectively, this update replaces the top search engine results with "pay to play" advertising results. Google is not alone in their frequent updates. Yelp, Angie's List, Amazon, and other online giants that interface with the customer are frequently adjusting to a constantly-advancing technology landscape where standards for customer experience are set by up-and-coming tech companies like Uber.
Though it may seem impossible to adapt to this ever-changing, digital road, there is good news. Through every change the online giants undergo, there is one constant: customer satisfaction.  On the highway to success, customer satisfaction takes many forms and leads to great outcomes.
Online Review Supercar
The online giants want your money and he who pays the toll will have access to the customer. If you won't pay the toll, your competitors' money will suffice. This will not change. The only way you will profit in this environment and beat your competitors is to make customers so happy that they sing your praises via online reviews. You will still have to pay the toll, but your customers' reviews will put you in the front seat of a Ferrari that will make your brand shine to new prospects.
While your competitors are driving Camrys and Accords (the most common cars in the US), your prospects will drool over the opportunity to hop in your supercar.  If you are hesitant about the possibility of bad reviews or doubtful about their efficacy, here are a couple facts that you may find interesting:
Paying the toll for digital impression won't change, but a high quantity of positive reviews will convert those impressions into substantial business.
Word-of-Mouth Bypass
Every service contractor or field service company is familiar with the power of word-of-mouth marketing.  For many service companies, word-of-mouth is their only marketing strategy.  As a marketing professional I would NEVER recommend relying solely on this strategy, but there are clear benefits to diversifying marketing efforts to include some word-of-mouth efforts.
Subvert the Giants – Word-of-mouth marketing enables companies to subvert the toll enforced by the online giants. While the giants evolve, friends and colleagues will continue to talk about their favorite local businesses as they always have – enabling your company to create its own road to success.
Trust = Easy Sale – When prospects discover companies through friends and colleagues that they trust, the sales cycle is simplified for those businesses.  This trust enables the businesses to command a premium price

 because the prospect is already committed to the recommendation.

Social Media Megaphone – In the past, personal conversations were the only opportunity for word-of-mouth marketing.  Social media provides your customers with a megaphone to instantly tell their network about the incredible (or not so incredible) customer experience they had.
The word-of-mouth bypass can help you get to where you are going, but it can be slow.  Always keep your bypass open to pick up new customers, but don't spend too much time and energy building new roads when there is a four lane available (even if there is a toll).
The Customer Satisfaction Engine
Satisfied customers will be the engine for your new supercar.  With the proper channels, your happiest customers will propel you to success.  Here are a couple key principals to follow:
Customer Experience > Customer Service – Since we've already covered this topic in depth in a recent blog post, Customer Experience is More Important to your Service Business than Customer Service, I'll provide a quick summary.  The term "customer service" connotes reactive phone calls with disgruntled customers.  On the other hand, a great customer experience is a designed process that results in longer, more rewarding customer relationships.
Provide the Outlet – Enable your customers to tell the world about your company.  Don't be afraid to solicit reviews from your customers on Google, Yelp, or Angie's List.  If you've built a strong relationship with your customer (see #1), they will be more than happy to promote your company.  Similarly, providing them with an easy way to tell their friends and colleagues about your good work will jumpstart your word-of-mouth marketing.  Whether you leave cards behind, offer discounts for referrals (here is an interesting post about Airbnb's findings on the matter), or engage them on social media, be sure to take capitalize on the relationship you've built with your customers in a way that attracts new prospects.
No matter how the online giants change the rules or charge their tolls, customer satisfaction will always lead to success.  A well-designed customer experience has the power to turn your customers into a high-octane marketing engine.
https://servicetrade.com/wp-content/uploads/2015/09/car-and-dog-624x453-1.jpg
453
624
Shawn Mims
http://servicetrade.com/wp-content/uploads/2016/03/SERVICE_TRADE_LOGO_NO_TAGLINE_340x156.png
Shawn Mims
2015-09-09 23:17:24
2019-05-10 16:01:09
Highway to Success: The Power of Customer Satisfaction