ServiceTrade Acquires Assets of Asurio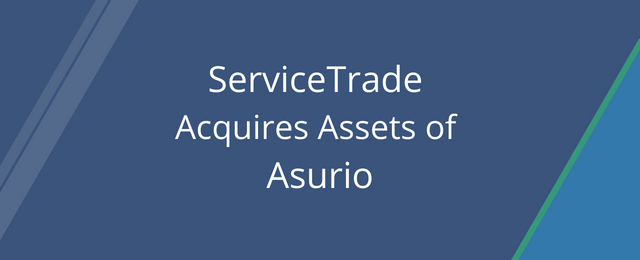 The combination will empower specialty contractors to reduce risk and streamline inspections.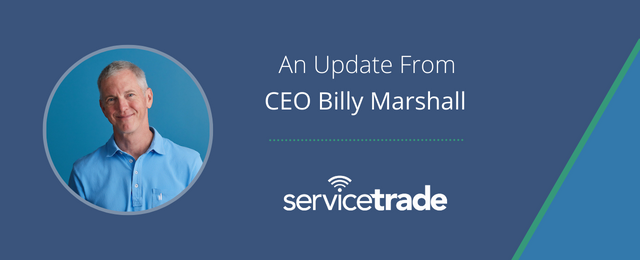 Today, we're excited to announce the acquisition of specific assets from life safety inspection software company, Asurio. Most importantly, we've acquired the technology and expertise behind the BirdDog Platform and the customers who trust it to speed the inspection process and reduce risk through enhanced compliance. 
The team at Asurio has built a platform of the highest quality and consistently receives rave reviews from their customer base. With deep expertise in fire and life safety, executives who sit on key industry boards, and a comprehensive library of NFPA inspection reports, Asurio has been used in over 5 million inspections.   
Software built with purpose 
ServiceTrade began as an in-house software solution for a fire and life safety company. We saw a large gap between the current processes and systems used to run the business and the potential growth and efficiency that could be delivered through technology.   
Today, there are many more field service and accounting/ERP software options on the market, but none that match our deep expertise and understanding of this industry's critical business processes, regulatory challenges, and market conditions. 
For over 10 years, we've been committed to delivering top value to our fire and life safety customers to help them reduce risk and grow their businesses. That's why we've acquired Asurio.
By unifying the inspection process with other critical business automation in ServiceTrade, fire and life safety contractors will now have a connected operations hub to reduce risk, improve service margins, and increase revenue.  
For example:
Techs can now perform inspections faster with fewer flaws. 
Front offices can now extinguish (pun intended) double data entry.
Owners can now reduce overall risk and liability. 
When combined with our market-leading ServiceForms product that automates inspections and tasking checklists for your technicians, the possibilities are endless! 
Our success is your success 
This news builds on an exciting year for ServiceTrade. We've recently expanded our team to over 190 employees. And, in addition to receiving growth equity from JMI Equity with participation from Frontier Growth, ServiceTrade is now trusted by over 1,000 specialty contractors who are contracting $3B+ in commerce through the platform.   
Additionally, in the past 12 months, ServiceTrade: 
Made the Mid-Market Fast 40 list by Business North Carolina based on revenue and employment growth.
Received an average 4.6 of 5 stars from satisfied customers on Software Advice, GetApp and Capterra.
Was named a Top Performer in both Work Order Management and Electrical Contractor Software on Capterra.
All of this reaffirms our commitment to provide best-in-class products and solutions while being the most customer-responsive company in the industry.  
To learn more about Asurio click here.  
Want to learn more about ServiceTrade's future plans?
Watch our informational webinar to learn more about the Asurio acquisition and how ServiceTrade's new expertise and library of NFPA inspection forms can help you streamline inspections and reduce your risk.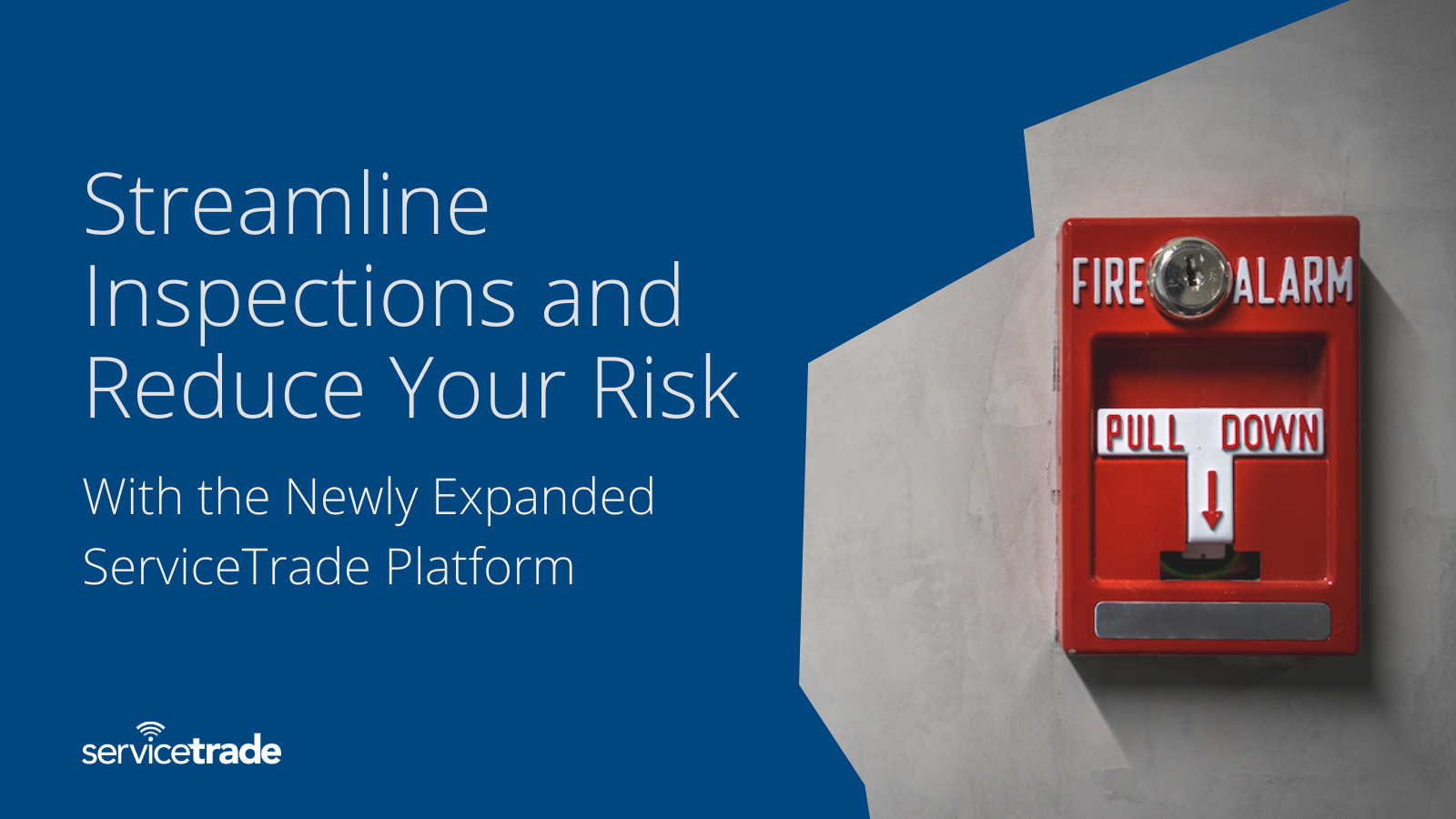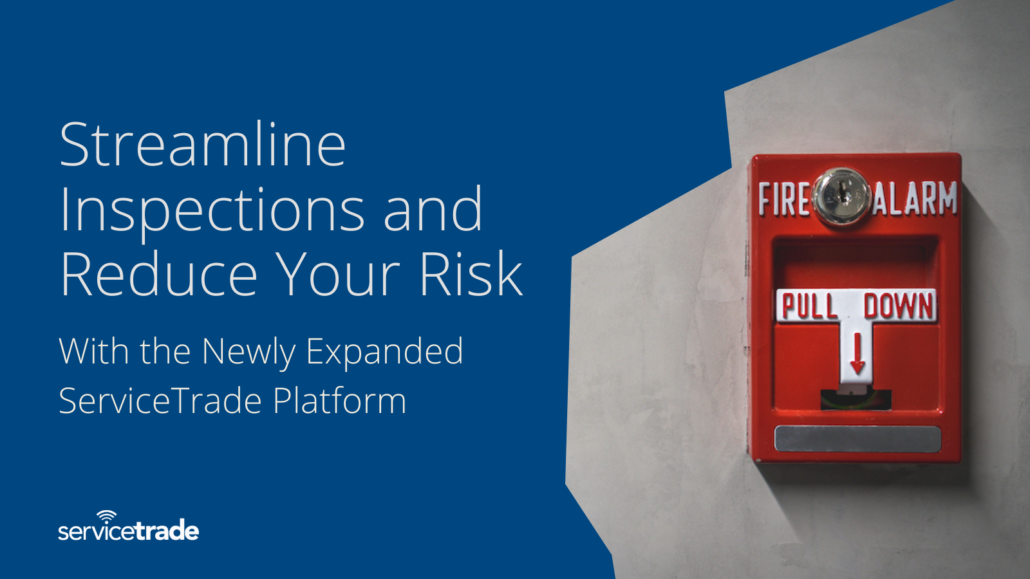 FAQs
What exactly is ServiceTrade acquiring from Asurio?
ServiceTrade is acquiring specific assets of the Asurio business including certain operating assets, intellectual property, naming rights, trademarks, and customer contracts.  
Why is ServiceTrade acquiring Asurio?
By combining the deep expertise of Asurio with the full platform of ServiceTrade,  we'll be connecting the systems used for code compliance and risk reduction to those used for technician productivity, contract sales, and customer service.  This will unlock even greater efficiencies than ever before, resulting in faster growth and higher margins for our customers.
What does Asurio bring to ServiceTrade?
For 15 years, Asurio has been a leading provider of life safety inspection software to speed the facility inspection process, and improve safety and compliance.  Asurio is led by a team of recognized experts in the industry, and its software has been used in over 5 Million facility inspections.
What products and services does Asurio offer today and how will that change?
Asurio has a suite of products developed to help perform fire and life safety inspections and audits, manage and share the inspection or audit data, conduct detailed fire extinguisher and pump inspections, and manage deficiencies identified through the inspection process. 

As part of this acquisition, we'll combine the best capabilities and features of our existing ServiceForms product with the market-leading code and risk management capabilities of Asurio. This will be the most connected, flexible, and scalable platform to market for fire and life safety.
What about ServiceForms, does Asurio overlap with ServiceTrade's forms product?
ServiceForms remains a key part of our product strategy as we scale both our fire and mechanical segments. 
We'll manage both offerings while we look to combine Asurio capabilities in ServiceForms giving us the most complete product in the market for Fire & Life Safety.
Can I still buy Asurio software?
We will no longer sell Asurio software, but will maintain all agreements for existing customers.  

Over time Asurio customers will be offered a migration path to ServiceTrade for their critical workflows and processes.
What does this acquisition mean for Asurio customers?
Asurio customers will become ServiceTrade customers and should expect the same level of exceptional customer service and support they did before the acquisition.   

In the coming months, we'll share more about the product roadmap and what customers can expect from ServiceTrade in the months and years ahead.
What benefit does this acquisition provide ServiceTrade customers?
Asurio is a recognized leader in the Fire & Life Safety market and a developer of software used in over 5 Million facility inspections to date.  We look forward to learning from their experience, incorporating their functionality in ServiceForms, and deploying our Go to Market engine to continue our success in this critical market. 

In addition, we'll be offering a more complete offering to our joint customers, unlocking faster innovation, and reducing their risk, all from a connected, flexible, and scalable platform.
https://servicetrade.com/wp-content/uploads/2022/08/20220902-asurio-announcement-email-hero.png
260
640
Billy Marshall
http://servicetrade.com/wp-content/uploads/2016/03/SERVICE_TRADE_LOGO_NO_TAGLINE_340x156.png
Billy Marshall
2022-09-01 10:30:00
2023-03-22 16:10:07
ServiceTrade Acquires Assets of Asurio