Fix the cracks in your customer experience before they become a chasm
You know those signs on the back of dump trucks that say something like "Stay back 200 feet?" Those things are no joke. I found out the hard way when I was driving home from work on the interstate and heard a loud CRACK in my windshield. I definitely let loose a few four-letter words. There's almost nothing worse than dealing with cracked glass on a vehicle. Cost aside, you've got to play phone-call rodeo with some auto-glass repair shop to get on their schedule, drop off your car, go without a car for a day (or more if they mess up the appointment), and then you've got to hitch a ride to pick up your car. What a waste of time. Personally, that inconvenience is just enough to push me to procrastinate getting the repair. That's about the worst thing you can do with a cracked windshield as the cracks can grow and lead to more costly repairs and more damage to the vehicle if they start to leak.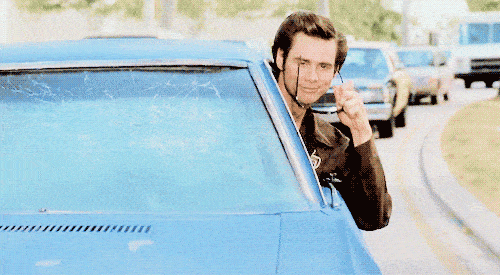 Facility owners and managers handle their building systems and equipment a lot like most car owners handle their cracked windshields: defer repairs to avoid hassle. Yes, sometimes it's an issue of cash flow. More often than not, however, I'm willing to wager facility managers are just like me and willing to procrastinate to avoid the phone-call rodeo, the scheduling nightmare, and the overall inconvenience of working with service companies. At least, that's what I thought before I tried Safelite. Talk about easy.
I scheduled my repair online, received one quick call to confirm insurance details, and my part was done. They showed up at my office, completed the repair, and I just had to give the service tech my credit card. No hassles. Throughout the service cycle, they sent me useful notifications that reminded me about the upcoming appointment, notified me that the technician was on his way, provided my receipt, requested feedback, and requested reviews. Every single one of those MIPS (read about Marketing Impressions Per Service) reinforced what makes Safelite so much different and better than their competition: convenience. In addition to reinforcing the value for me, some of those marketing impressions helped Safelite extract value from me.
For example, when they asked, I left a review. I was happy to! That's going to drive more customers to Safelite as they outrank their poorly-rated, less-convenient competitors online. On top of that, they managed to upsell me on new windshield wipers. From the moment I started scheduling the repair online until the technician was in the parking lot, they didn't miss a single chance to try and sell me more products and services. Every single marketing impression I received leading up to the appointment contained all sorts of ancillary offers like new wipers and windshield treatments. I was happy to spend more money with Safelite because they had been so reliable thus far that I trusted their recommendations.
Service contracting should be this convenient for facility owners and managers. They shouldn't defer repairs in an attempt to avoid the hassle. Instead, they should prioritize the services and repairs you perform because they know it's going to be easy compared to the mountains of other work they need to get done. Put yourself in their shoes and think about what it's like to work with your contracting company. What steps might cause frustration? Here are a few common examples:
Calling to schedule an appointment and connecting with someone who doesn't understand your facility which leads to long hold times or callbacks.

The "phone-call rodeo" to confirm dates, times, and equipment details because the contractor doesn't have organized records.

Having a technician show up who is not qualified to perform the correct work because a dispatcher didn't have access to the location details, equipment information, or service history.

Forgetting your appointment date or time and being caught unprepared when a tech shows up at an inconvenient time.

Being handed a pile of loose, triplicate forms that need to be filed and collect dust as opposed to searchable, digital records that include complete service history with pictures and videos.

Receiving a quote as an email attachment that can't be opened on a smartphone and must be printed off, signed, scanned, and returned as an email.

Having questions about past services and needing to go through another phone-call rodeo to get the answers.
The list goes on. These pain points are cracks that can grow into a chasm between you and your customers. With technology, like ServiceTrade, that's designed to help your entire team collect, organize, understand, and present service information to your customer online, you can eliminate all of these frustrations. Instead of the phone-call rodeo, give them a way to access rich equipment history and request services online. Send them MIPS that remind them about upcoming appointments, notify them when the tech is on the way, summarize completed work, request reviews, and provide online quotes with pictures and videos that can be approved with the click of a button. Give them this level of customer service and they'll be happy to pay you more for the premium you provide because they will trust you more and appreciate how easy you are to work with. Don't let the small cracks in your customers' experience grow beyond the point of repair. Give them the Safelite experience so they can see that you are the most convenient, trustworthy contractor to work with.
https://servicetrade.com/wp-content/uploads/2018/07/be8.gif
275
500
Shawn Mims
http://servicetrade.com/wp-content/uploads/2016/03/SERVICE_TRADE_LOGO_NO_TAGLINE_340x156.png
Shawn Mims
2018-07-31 13:18:25
2023-03-22 16:14:47
Fix the cracks in your customer experience before they become a chasm