Becky works for Dan and she's working from home. She just opened this email. She doesn't know where Dan is at the moment or what he's working on. To keep things moving along she's reacting quickly to every email. So Dan's short…
https://servicetrade.com/wp-content/uploads/2020/03/ransomware-covid-email-hero.png
260
640
Shelley Bainter
http://servicetrade.com/wp-content/uploads/2016/03/SERVICE_TRADE_LOGO_NO_TAGLINE_340x156.png
Shelley Bainter
2020-03-25 14:02:53
2020-03-25 16:20:13
The Threat of Ransomware is Rising During COVID-19 Crisis
ServiceTrade customer Brad Boggs is Vice President at B&W Mechanical in Atlanta, Georgia. They've been using ServiceTrade for about three years. Brad has extensive experience running service operations remotely - whether that's…
https://servicetrade.com/wp-content/uploads/2020/03/brad-shawn-640x337.jpg
337
640
Shelley Bainter
http://servicetrade.com/wp-content/uploads/2016/03/SERVICE_TRADE_LOGO_NO_TAGLINE_340x156.png
Shelley Bainter
2020-03-18 12:39:18
2020-04-10 07:49:01
5 Questions with Brad Boggs, B&W Mechanical Contractors
Chris Ruzika is Director of Administration at LifeSafety Management, Inc. in West Palm Beach, Florida. LifeSafety Management has served customers in South Florida for more than 23 years, and services a wide range of systems for their customers…
https://servicetrade.com/wp-content/uploads/2018/03/5-Questions-LSM-2.png
300
600
Ginny Allen
http://servicetrade.com/wp-content/uploads/2016/03/SERVICE_TRADE_LOGO_NO_TAGLINE_340x156.png
Ginny Allen
2020-03-10 08:57:32
2020-04-01 22:00:53
4 Parts Management Questions with Chris Ruzika
At ServiceTrade we know that you want to be the best commercial service contractor in the  markets you serve. It's difficult, however, to be the best if you don't know what the best is. You could only guess about how your peers were performing,…
https://servicetrade.com/wp-content/uploads/2019/03/commercial-service-benchmark-growth-stats.jpg
339
800
Shawn Mims
http://servicetrade.com/wp-content/uploads/2016/03/SERVICE_TRADE_LOGO_NO_TAGLINE_340x156.png
Shawn Mims
2020-03-06 12:05:16
2020-12-21 17:10:19
Growth Benchmarks for Commercial Service Contractors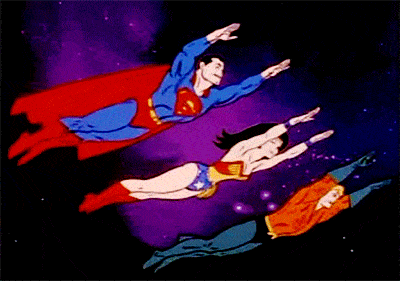 Is the administrative burden of data entry in your back office the biggest problem you face as a service contractor? Just imagine how much easier life would be if you could eliminate all of that wasteful double data entry. Just imagine what…
https://servicetrade.com/wp-content/uploads/2019/12/Superfriends-Flying.gif
281
400
Shawn Mims
http://servicetrade.com/wp-content/uploads/2016/03/SERVICE_TRADE_LOGO_NO_TAGLINE_340x156.png
Shawn Mims
2019-12-04 12:55:39
2019-12-04 16:33:20
Solving the problem bigger than double data entry
Software companies long ago abandoned complex release processes where comprehensive new versions would show up every few years. So why do software application buyers continue to plan for and tolerate implementation schedules that span several…
https://servicetrade.com/wp-content/uploads/2019/07/Image-Eat-an-elephant-640.jpg
328
640
Billy Marshall
http://servicetrade.com/wp-content/uploads/2016/03/SERVICE_TRADE_LOGO_NO_TAGLINE_340x156.png
Billy Marshall
2019-07-24 15:36:42
2019-12-09 11:19:03
What Software Buyers Can Learn from Agile Development and Lean Manufacturing
On average, commercial service contractors who use ServiceTrade grow their invoice revenue by 23.4% year over year. All you have to do is buy ServiceTrade and you'll grow! Our work here is done. The end. If only it were that simple.…
https://servicetrade.com/wp-content/uploads/2019/07/Money-GIF.gif
282
500
Shawn Mims
http://servicetrade.com/wp-content/uploads/2016/03/SERVICE_TRADE_LOGO_NO_TAGLINE_340x156.png
Shawn Mims
2019-07-18 12:39:02
2021-08-17 21:07:44
How to Grow Your Service Contracting Revenue 23.4% Year Over Year
Trade wars have sent steel prices up twenty five percent and farmers are getting killed by the collapse of the agricultural commodities market.  Job growth slowed to a paltry 75,000 in May, and the two prior months of April and March were…
https://servicetrade.com/wp-content/uploads/2019/07/Image-Cliff-Recession.jpg
291
640
Billy Marshall
http://servicetrade.com/wp-content/uploads/2016/03/SERVICE_TRADE_LOGO_NO_TAGLINE_340x156.png
Billy Marshall
2019-07-11 09:44:29
2019-07-18 12:01:11
The Economic Downturn is Coming. Are You Ready for Greedy Growth?
Busy season is here for many commercial service contractors.  Being busy is much better than the alternative, but this busy season may be a good opportunity for you to examine your current operations and workflows and ask, "What are my people…
https://servicetrade.com/wp-content/uploads/2019/06/1619812509240.jpeg
418
800
Ginny Allen
http://servicetrade.com/wp-content/uploads/2016/03/SERVICE_TRADE_LOGO_NO_TAGLINE_340x156.png
Ginny Allen
2019-06-12 08:35:09
2021-09-10 13:42:24
Commercial Service Contractors - Can You Reduce Busy Work in the Busy Season?