You Can't Just Wing it When it Comes to Collecting Online Reviews
When blogging was still a novelty, I wrote a silly little blog for friends and family with what I like to call my "quippy observations." One of the regular features was movie reviews that used a chicken wing-based rating system.  I know, it sounds weird, but it was surprisingly popular. To this day, friends ask how many wings I grant movies.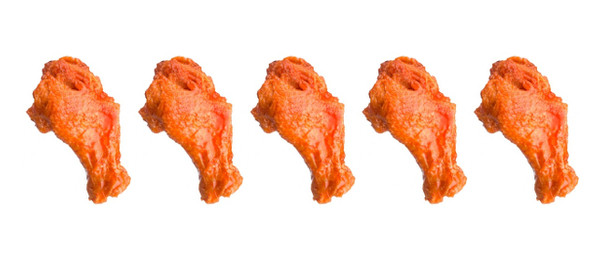 Not many will argue the importance of reviews as a factor in buying decisions. Studies have found that 88% of buying decisions are influenced by online reviews.  When I'm buying online, I consider reviews 100% of the time.
But nobody is talking about the difficulties that service companies have had collecting reviews. The ugly truth is that it has been a hassle for the company's employees and its customers.  
The easy advice from marketers has been to "make reviews part of your work process" without a lot of guidance about exactly how to do that. It has typically meant "add new steps to your work process" for your technicians and your office staff.  That isn't good enough.
The problems have been that:
It's a multi-step process for technicians that is not actually integrated into their service delivery. They may need to use a different mobile application for online reviews. Or they may get the customer excited about posting a review, but the email doesn't come from the office until two days later when they've processed the job paperwork. This is simply too complex and time-consuming for technicians and staff at the end of the job.
It's not easy for customers. If you want reviews on multiple sites, it means asking customers to visit multiple sites. And popular sites (Yelp, Angie's List, Google) require that visitors have an account to post a review. These start to feel like barriers, no matter how much goodwill your technician built by doing good work and being professional.
Reviews aren't connected to real experiences. Bogus reviews are less of a problem for service companies than restaurants or retail, but we've learned to look at the most positive and the most negative with a dash of skepticism.  
What we're doing to improve the process of collecting online reviews.
Solve the process problem:  True integration with service delivery
For service contractors who are managing inspections and service jobs in ServiceTrade, technicians kick off the review machine by clicking one button on a screen in the application that they're already using.  It's what our customers expect when they hear the advice "make reviews part of your work process."
As the technician is closing out the job, they toggle on the Service Review feature that sends an email to the customer. And if they don't want to ask that particular customer for a review, it's easy to suppress the review request by toggling it off.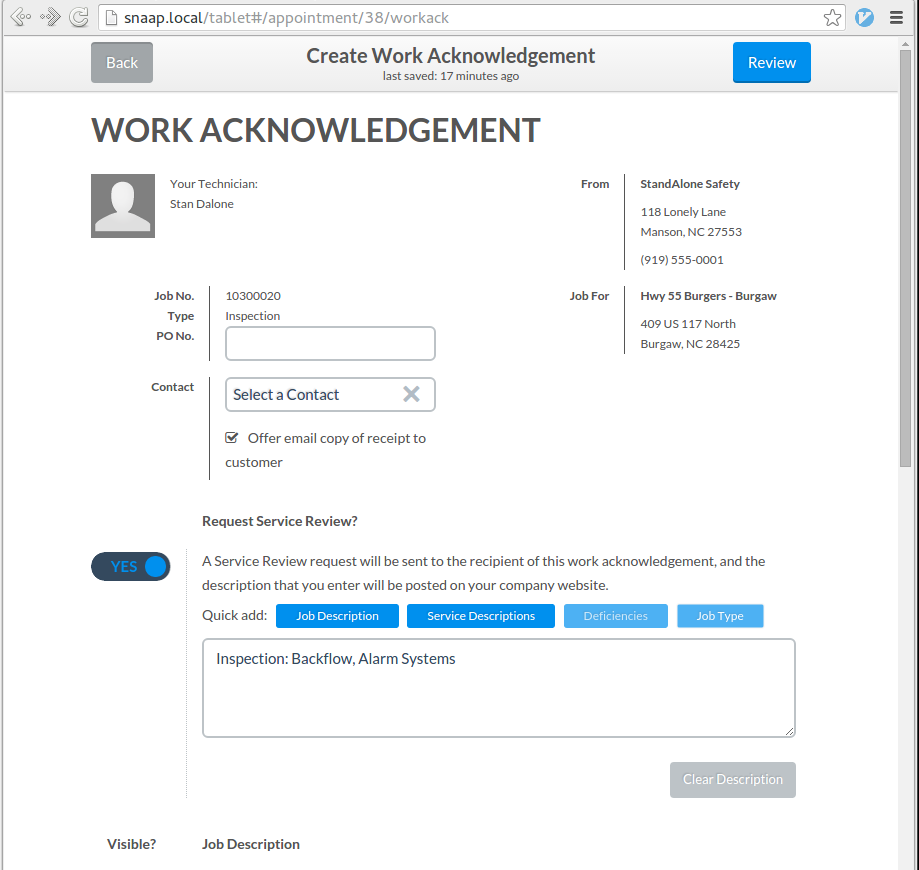 Solve the customer engagement problem:  Make it easy
Wouldn't it be ideal to ask customers to post a single review that is posted to your company website, that helps your search engine rankings, and even shows your review ranking on Google search results?  Ok, we offer that now.
Customers receive an email with a link to visit a page where it's easy to add comments about and rate the service they received.
The review you collect through Service Review helps your online reputation in several ways, most importantly by driving traffic to your own website. Stop giving away your web traffic to third-party websites and strengthen your relationship with your customers and prospects on your website where you can offer advice, education and remind them of your full suite of services.
Solve the questionable reviews problem: Connect reviews to reality
Reviews seem less like anonymous comments and more like legitimate customer feedback when they're shown on a web page that also streams your technicians' on-site check-ins.
Check out this example from TE Certified, an electrician in Atlanta.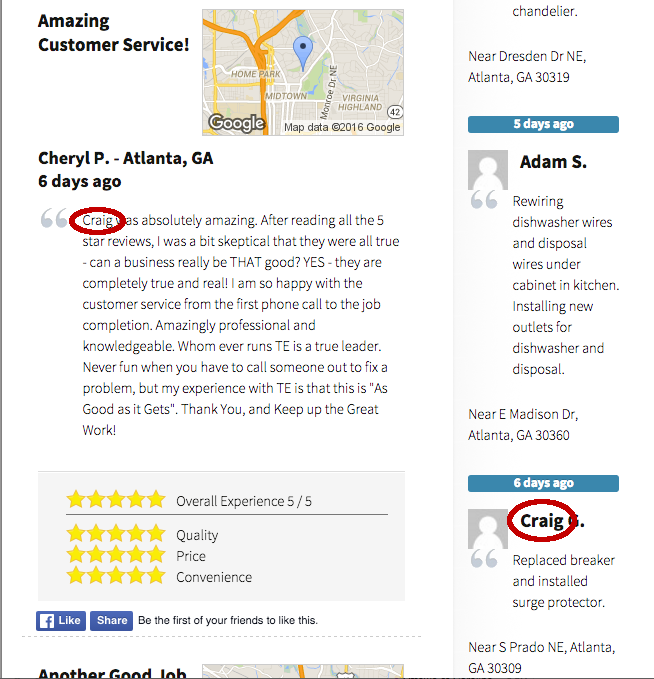 The reviews on the left came from happy customers. The right column shows technician check-ins at a new job.
I like that you can see the technicians mentioned by name in the reviews, and see that same technician checking in at a new job. This transparency makes reviews reality, not fiction.
Service Review is the engine behind your Digital Wrap that engages customers, perpetually creates great new content, and streamlines operations for your staff.  
The wing rating system originated from my being famous for my hot wings. Let me know if you want my recipe for the big game.  Go Panthers!
Also read:
Deliver More Service Calls to Get More Service Leads!
What is Great Customer Service Worth? About 20% and $41 Billion.
https://servicetrade.com/wp-content/uploads/2016/02/5-wings-1.jpg
260
600
Shelley Bainter
http://servicetrade.com/wp-content/uploads/2016/03/SERVICE_TRADE_LOGO_NO_TAGLINE_340x156.png
Shelley Bainter
2016-02-03 15:45:06
2019-05-10 16:21:12
You Can't Just Wing it When it Comes to Collecting Online Reviews