The Ups and Downs of a Service Contractor's Software Buying Journey
I've watched a decent amount of Oprah in my life, so I'm pretty well trained as an armchair psychologist.
Today's episode is about the ups and downs of committing to a field service management solution.  Friends, you are not alone in your rollercoaster of thoughts and feelings as you consider making a change. If you've talked to one of our sales reps, you've seen what the application can do, you've built excitement about customer engagement, streamlining operations and knowing exactly what is going on in the field. This is when the fear, uncertainty and doubt can start to creep in. It can feel a bit like you're about to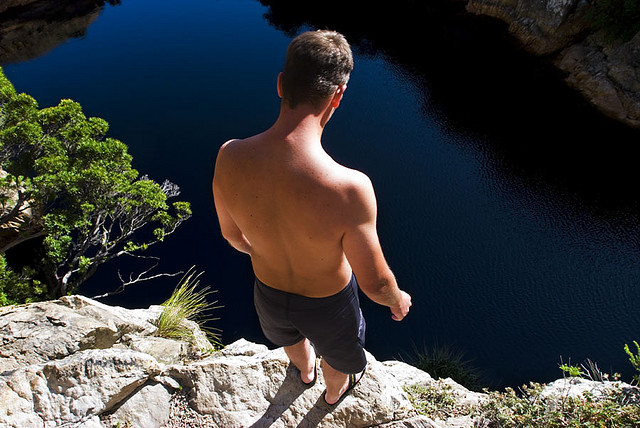 The Ups
A good field service management software solution (and we think ServiceTrade, in particular) opens up possibilities for the business beyond solving the pains and problems that inspired you to start looking at field service software in the first place.
It becomes a strong differentiator for you among the competition because of the customer engagement it enables.

Those engaged customers are very happy customers that stick with you.

Of course, you will streamline operations through modern, mobile technologies.

And you will understand more of what's going on in the field.
All of this awesome potential probably makes you feel like: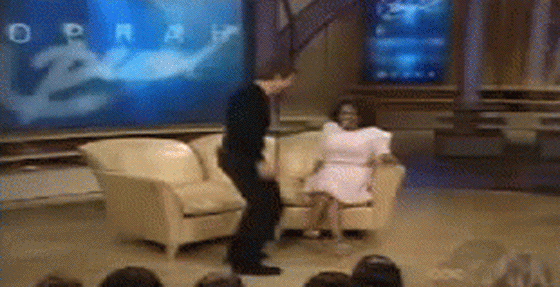 The Downs
After talking with our sales team, that darned Fear, Uncertainty, and Doubt starts to rear its ugly head. FUD can easily chip away at the couch jumping you felt just a couple of days ago. How on Earth can you possibly handle the changes that would be required to handle 2x the revenue from your best customers, or have a 3x quote approval rate?  You start to hear either in your head or from your staff that:
Change is hard! Change while you continue to operate and serve your customers can be scary, but here's the thing. Go back to those issues that have been driving you crazy and holding you back and compare the pain of continuing down that path for another year to the pain of initiating change for the next 1-2 months.
Don't move my cheese!  Technicians, dispatchers, accountants and even owners are used to things being in a certain place, being done a certain way. Go ahead and rock your boat, and turn it into a sleek, efficient yacht.  
We're not techy!  That's ok, we are techy enough for both of us. ServiceTrade's service team has been unwinding data hairballs since the company started. You might not do this every day, but we do.
I don't have the time! Boy, do we get this one. The fun irony is that the time you're spending managing schedules and jobs and clowning around in the phone call rodeo will be minimized when you're up and running.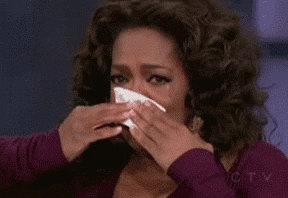 The Plan
Even as I write this today, I hear a group of three new users sitting in our Durham, NC office going through a daylong training course. They're in the ServiceTrade application looking at their company's data, asking questions, and laughing with our Support Tech Aaron Shoemaker.
Each new implementation goes through a 30-day step-by-step plan that you'll get from your sales rep (if you haven't already, ask them for it).  You and your services tech will work through it one step at a time.  We know about how long each step should take from our side, but we can work at your pace if you need more time to complete anything.
If you're on one of our paid plans, you'll have access to our services team when you need help troubleshooting issues or advice on the best practices.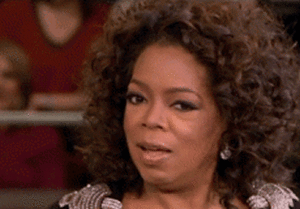 The Payoff
You get a field service management solution!
You get a field service management solution!
You get a field service management solution!
Just kidding.  Our goal is for ServiceTrade to pay for itself.  It does that when you're able to:
Streamline your operations so you aren't missing any recurring work, are scheduling techs more efficiently, and are no longer chasing paperwork so you can bill customers more quickly.

Send electronic quotes that have a 3x approval rate when they're delivered quickly, include photos and have an easy approve button.

Engage your customers online before and after the service call and give them insight and information that they can't get from another vendor who might try to lure them away by undercutting your price.

Earn more customers by turning your service delivery into highly visible and valuable online reviews that make you stand out to prospects who are searching for your services.
So maybe you've seen a bit of yourself in the journey that so many of our new customers have gone through? When you feel the FUD taking over, have a seat on the yellow Oprah couch with someone at ServiceTrade, and let's talk.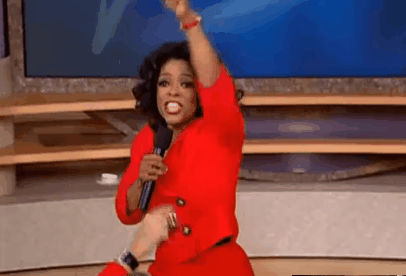 https://servicetrade.com/wp-content/uploads/2015/11/oprah-crazy-eye-1.gif
209
300
Shelley Bainter
http://servicetrade.com/wp-content/uploads/2016/03/SERVICE_TRADE_LOGO_NO_TAGLINE_340x156.png
Shelley Bainter
2015-11-18 17:35:47
2019-05-10 16:17:40
The Ups and Downs of a Service Contractor's Software Buying Journey