Southwest Airlines Figured Out How to Deploy 14,000 Devices So You Don't Have To
I had not thought about how much our service contracting customers have in common with Southwest Airlines until I read an article about the airline issuing iPad Minis to flight attendants to streamline operations. Ok, so their territory is pretty big. And they have quite a fleet to manage. But they offer recurring services, and their scheduling is pretty important! I'm mostly joking here, but the article is definitely worth reading.
Read iPads Take Flight At Southwest by Brian Albright at Field Technologies Online
A free account is required to read the full article.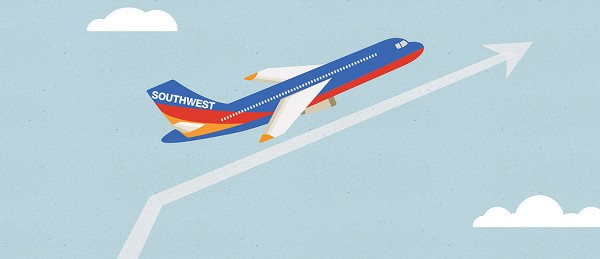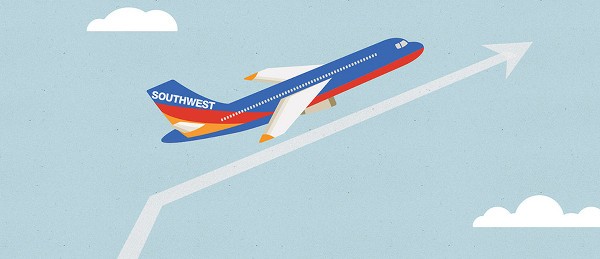 Southwest is deploying 14,000 iPad Minis for customer service and to trim costs.  Their first change is going paperless with its 700-page flight attendant manual. They frequently print updated pages and distribute them to every flight attendant to update their manual. The FAA is regulating the process of going paperless, so they haven't completely abandoned paper yet. This move will decrease their paper costs, ensure that the latest version of the manual is deployed to each device and employee, and save flight attendants from carrying around and replacing pages in a 700-page binder.
Customer service gains will come in the second part of the phased rollout, when they replace their current aging point-of-sale (POS) terminal for in-flight alcohol sales.  The POS features aren't expected until early 2017. Instead of maintaining a fleet of secondary devices for this specific purpose, iPads will become the POS device that's centrally maintained by the airline.
How do you deploy 14,000 devices to people who are constantly in flight? Very carefully?? The article gives an interesting summary of the process they underwent with their partner Stratix to manage the deployment and ongoing device management.
What can service contractors take away from SWA's deployment, even if they don't have Southwest's resources?
Mobile Device Management (MDM)


MDM ensures a consistent working experience for each employee when device maintenance is handled by a central resource.

Shawn wrote about MDM options for service businesses in this recent post.

Find your ROI


Mobile devices and applications enable a number of operational efficiencies and a great customer experience. If you find that going mobile or paperless solves one problem, look for others that you can tackle at the same time to improve your ROI. Southwest explains how this worked for them in the Field Technologies Online article.

Ensure adoption and sense of ownership


Southwest had a modern, progressive, and I think the right attitude about sending 14,000 devices to its employees. They want flight attendants to feel like the device is theirs, and welcomes their personal use. Instead of requiring employees to have separate personal devices, this policy makes their work device a perk that they will appreciate it and care for.
Finally, acknowledge that a big change is a big change and accept that sometimes a rollout is best to happen in stages. I'm sure it'll be frustrating for flight attendants to deal with carrying the iPad, binder, and a separate POS system for alcohol sales for a while, but it's a first step that sets up future efficiencies and savings.
Team 360 Services was featured in a case study by the author of the Southwest Airlines article Brian Albright. Read "Dousing Field Service Inefficiency" from the March 2016 issue of Field Technologies Online to learn how Team 360 Services is using ServiceTrade to save time and lower costs across their service organization. A free account is required to read the full article.
https://servicetrade.com/wp-content/uploads/2016/08/southwest-600px.jpg
259
600
Shelley Bainter
http://servicetrade.com/wp-content/uploads/2016/03/SERVICE_TRADE_LOGO_NO_TAGLINE_340x156.png
Shelley Bainter
2016-08-03 10:13:32
2019-05-10 16:44:06
Southwest Airlines Figured Out How to Deploy 14,000 Devices So You Don't Have To