Smartphone Buying Guide for Service Contractors, Part 4: Where to Buy
In the final installment of the Smartphone Buying Guide for Service Contractors we will address the final decisions you'll make before purchasing.
Should you provide devices for your technicians or should you have a bring your own device (BYOD) policy?
If you're providing devices, where should you buy?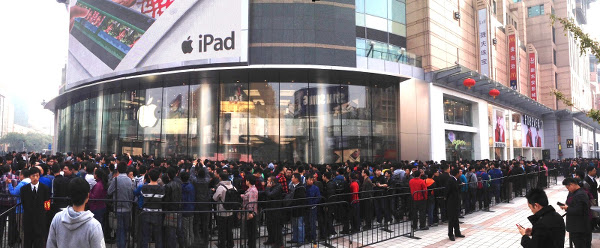 Company Provided vs. BYO Mobile Devices
How much time do you want to spend managing mobile devices? What is your budget for your mobile systems? Should you provide devices to employees or require them to use their own? In most cases, the answers are "not much," "not much," and "I'm not sure." Our customers' experiences have shown that it is best for the company to provide devices for techs.
Advantages of providing devices:
There will be a smaller number of device configurations across your team.
It's easier to deploy and maintain your mobile solutions when there are fewer device types in the field.
It's easier for your techs to share their collective learning when they have a similar mobile system setup.
There are price advantages available when you buy in quantity.
The challenge of providing devices is the out of pocket expense.  That's why we recommend you work with a sales rep who focuses on commercial customers, who will help you take advantage of your volume purchasing power.
The Best Places to Buy Mobile Devices
The wireless store on the corner isn't the best place for a business owner to buy devices. The long lines and consumer-centric experience of the sales reps don't align with your business needs. Instead of the corner wireless retail store or buying devices online, work with a commercial sales representative or a mobile solutions integrator.
Buying from Wireless Providers
Each reputable wireless network provider has commercial sales representatives who are well-versed in the devices on the market, and are experienced working with business owners.
Commercial sales reps at your provider (AT&T, Sprint, Verizon, etc.) will help you with:
Choosing the right smartphones and tablets
Creating support and service packages to maximize your up-time
Setting up a single business account to manage your mobile deployment
Sticking to a mobile budget that you can afford
Buying from a Mobile Solutions Integrator
If you have one in your area, a turnkey integrator is a terrific option. An integrator works like a consultant to guide you through your hardware, software and service plan decisions. An advantage of integrators is that they'll configure your devices, install the applications, train your staff, and put them in your hands, ready to go.
Some reasons working with an integrator is a good idea:
You'll get more help picking the right devices for your techs' working environment
Integrators can recommend devices and networks across more brands than a wireless provider
As with buying from a wireless commercial sales rep, you can negotiate volume pricing
Devices come to you fully installed and ready to deploy
Your relationship with an integrator lasts from the purchase through support and service, to end-of-life for aging devices
You'll know you're working with the right salesperson when they ask questions about your goals in going mobile, how and where your techs will use the devices, what type of information techs collect in the field will be conveyed back to the office, and what you can realistically spend.
If you're interested in purchasing devices, we'd be happy to introduce you to local wireless commercial sales reps and integrators who work with service businesses.
Reread:
https://servicetrade.com/wp-content/uploads/2015/10/Ipod-waiting-1.jpg
248
600
Shelley Bainter
http://servicetrade.com/wp-content/uploads/2016/03/SERVICE_TRADE_LOGO_NO_TAGLINE_340x156.png
Shelley Bainter
2015-10-14 21:57:29
2019-05-10 16:06:06
Smartphone Buying Guide for Service Contractors, Part 4: Where to Buy