Lessons from Moneyball: The Data You Need To Sell More Services
Look at these two career software salesmen.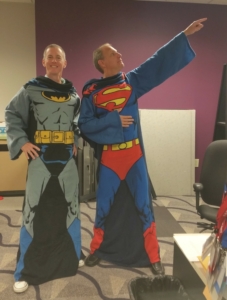 Along with silly and fun, we'd describe Billy and Tim as:
Charismatic

Engaging

Great at building relationships
This can be extremely helpful when you're in sales. Why? Because storytelling is a huge part of successful sales. We regularly train our sales teams on storytelling. Everyone shares interesting stories they hear from customers and prospects because stories are so important in relating to prospective customers.  
If your sales team is engaging and they can tell a good story, they can be successful. But there's another story they might be telling, and that's what we want to warn you about.
Watch this scene from the 2011 movie Moneyball where the Oakland A's are trying to replace three star players lost to free agency.
Did you notice the helpless look from General Manager Billy Beane as his experienced scouts start evaluating opportunities to replace players in their pipeline? You hear: He has the looks. He's ready to play the part. He just needs the playing time. 
Do you know what that sounds like in a commercial service business? I'm behind but I have a lot of good opportunities about to drop. We have a great relationship. We went out for drinks last night and it's a done deal. They're just busy, but they said they'll commit by the end of the quarter.
For a sales manager or business owner, this subjectivity is easy comfort but dangerous to believe. So our warning is this: Don't. Be. Sold.
Now, look at what Billy Beane did instead of being sold.
The Oakland A's began thinking about getting on base, a statistic that was ignored by the league, and it helped get them to the playoffs with about a quarter of the budget other teams had. They expanded their view to see the whole story.
Believe it or not, most business owners and sales leaders are watching the game instead of coaching. What else can they do but believe the people who are going to bring them the wins? Well, they could begin tracking and analyzing the data. 
Once you begin using a data-driven approach, you'll know what's happening, not happening, and what needs to happen to get those wins. Once you've figured out the formula and what benchmarks you need to keep everyone accountable, your success becomes repeatable. It becomes predictable rather than a surprise at the end of the month, quarter, or year.
3 KPIs to Track
So what stats should you be looking at? That depends on what you're selling and how your team is structured. Actually, it depends on a lot of factors. But here are a few general stats everyone should be looking at.
At-Bats (Initial Activities)
The great thing about sales is that a salesperson can have as many at-bats as they're willing to go out and get. At-bats at are initial activities that are measured by the number of calls recorded in your CRM and made in your phone system.   
On Base Percentage (Opportunities Created)
This one is easy, it's the number of opportunities being generated and is pulled directly from your CRM.
RBIs (Sales)
The number of opportunities won.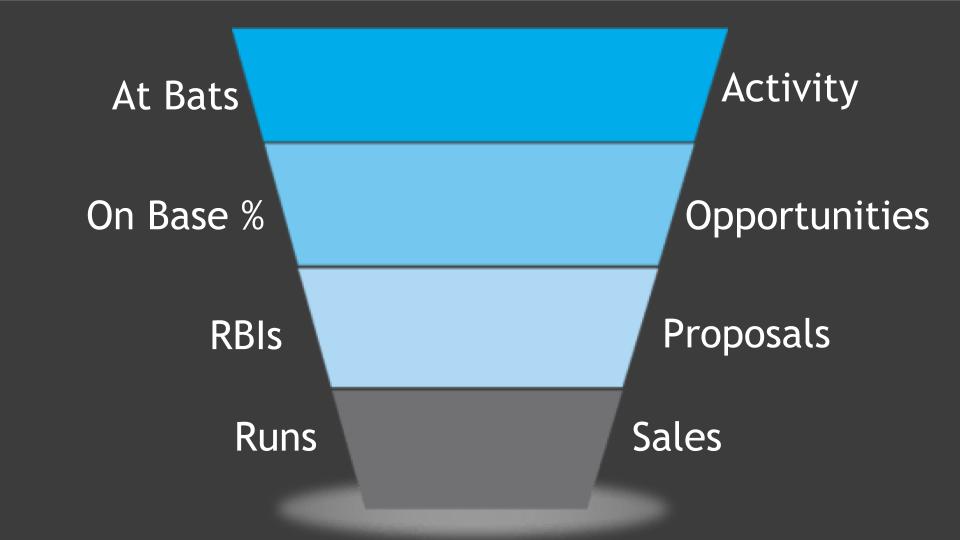 There's no one formula that works for everyone, but once you have an understanding of the whole story and what your stats sheet should be saying, you can coach the game rather than sit in the dugout hoping for a walk-off home run. 
—
Want to learn about the sales software and CRM made specifically for commercial service contractors? Check out NorthBoundary.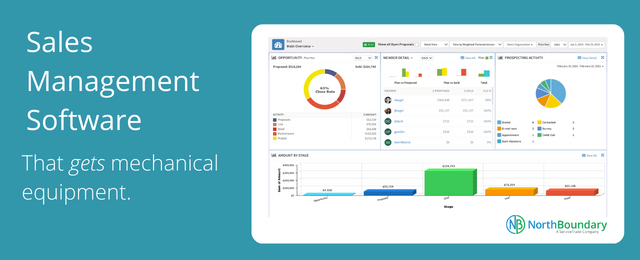 This blog post is adapted from the Digital Wrap Conference presentation "Moneyball" by ServiceTrade VP of Sales Anna McMahon.
https://servicetrade.com/wp-content/uploads/2023/05/Screenshot-2023-05-10-at-9.51.17-AM.png
986
1550
Anna McMahon
http://servicetrade.com/wp-content/uploads/2016/03/SERVICE_TRADE_LOGO_NO_TAGLINE_340x156.png
Anna McMahon
2023-05-09 08:49:24
2023-05-10 10:06:05
Lessons from Moneyball: The Data You Need To Sell More Services