"Money for Nothing" is the concept that you can charge a premium if you offer customers predictable facility outcomes at a predictable price. You should be more profitable when "nothing" happens: no emergencies and no system failures. These bad outcomes are undesirable for the customer and expensive for everyone, especially your company. Even if you charge the customer an exorbitant labor rate or emergency fee, being reactive costs a lot more than your tech's overtime rate. The uneven labor demand of reactive work overextends your most expensive resource, skilled labor. Read our Money for Nothing blog post and check out Billy Marshall's presentation, Money for Nothing: How Exceptional Service Brands Earn More Pay for Less Work, for a deeper understanding of the topic.
To understand how a Money for Nothing program works operationally, let's talk about your technician Dan. OK, you may not have a Dan, but stick with me. Dan is the man. He's been with you for years and he racks up all sorts of repair work and generates a lot of revenue for the business. He's great at what he does and is irreplaceable in the face of the skilled labor shortage we're experiencing. On a typical maintenance call, he may find a small equipment issue that has the potential of manifesting into a severe problem in the future. He reports the issue that makes its way to the customer as a quote. As usual, the facility manager, Stingy Steve, ignores the quote because he doesn't think it's all that urgent. Eventually, the equipment fails and Dan has to drop another job and work late to resolve the issue. Even though Dan the Man predicted the problem, Stingy Steve is still frustrated that he has to spend more money and deal with the hassle of an emergency.
That's a bad customer outcome that could have been avoided. That's how you lose customers. Dan did a great job reporting the problem and your team did a great job quoting it, but more effort should have been made to convince Steve that the minor repair was the right choice. Measuring the right performance metrics can help hold your team accountable for good outcomes and incentivize them to work harder for your customer to avoid situations like this.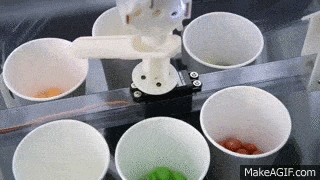 Money for Nothing Metrics – or MnMs, not to be mistaken with M&Ms – are business measurements that will help your facility service organization effectively deliver on your premium service contracts and drive better customer outcomes. But first, what internal metrics do you currently use? Labor utilization summaries? Quote approval rates? Revenue per tech per day? These are valuable KPIs for measuring productivity and revenue, but what about customer outcomes? You can measure retention and customer lifetime value, but those are just the results of your performance. They indicate the overall "stickiness" of your brand and how effective you are at extracting dollars from your customers, but they don't help you understand how you got there. We know that you can't improve what you don't measure, so let's take a look at some key MnMs.
Suggested Repairs
How proactive is your team when it comes to equipment and system issues? Easy. Just track the ratio of reported, quoted, and approved proactive repairs as compared to more severe, reactive problems. The higher the ratio, the better job your company is doing at preventing future catastrophes. Even though these repairs produce less revenue, they will reduce the chance of a bad customer experience and can be scheduled during slow months.
Emergency Calls and Overtime Usage
How often do your customers have unexpected issues? For most service contractors, the answer is very seasonal, but you still have some control over the volume. More proactivity leads to fewer emergencies and happier customers. Measure the volume of emergency calls and overtime hours used for contracted customers to the total number of contracted customers by month to get a sense of what to expect from month to month. You know you're doing a good job when that ratio drops for the same month year over year.
Hold your team accountable and incentivize them for "nothing." Just like your program, your team should be making money for nothing: no emergencies, no failures, no bad outcomes. MnMs give you the numbers you need to set goals and realize outcomes.
https://servicetrade.com/wp-content/uploads/2018/05/mms.gif
288
478
Shawn Mims
http://servicetrade.com/wp-content/uploads/2016/03/SERVICE_TRADE_LOGO_NO_TAGLINE_340x156.png
Shawn Mims
2018-05-02 09:59:09
2023-03-22 16:16:22
COUNT YOUR MnMs