10 Ways to Clean Your ServiceTrade Account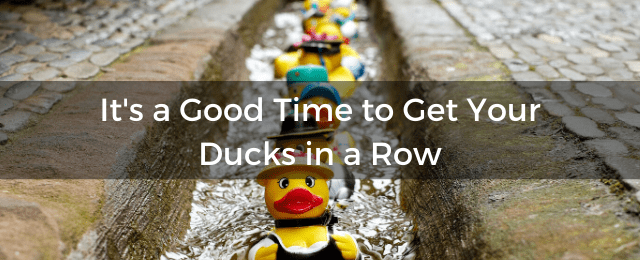 A lot of us are spending extra time at home cleaning out closets and getting things organized. Why not do the same with your ServiceTrade account?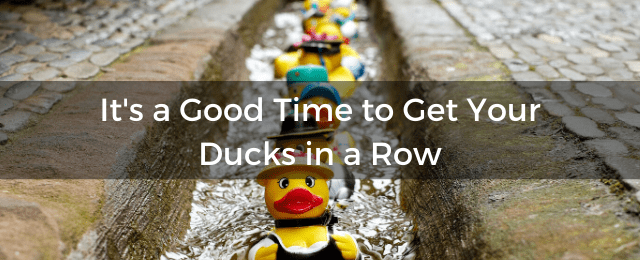 Organizing your ServiceTrade account will give you:
More accurate and complete data and good data management habits.
Improvements in your process that will make things easier for technicians and better for the office.
Revenue opportunities that you have to skip over when things are busy.
Here are the top 10 places for you to do some deep cleaning and organizing that will pay off.
Open Quotes
Run a quote report and look at all of the quotes that have not been approved or rejected in the past year and follow up on them — starting with those that were Submitted and Viewed in the past six months. The quote list's last comment date or expiration date will help you narrow down the timeframe. You might find new revenue opportunities to keep you busy during the slowdown. Also, take a look at and delete draft or cancelled quotes that might be duplicates or mistakes. If an open quote is more than a year old decide if it's clutter that can be marked as rejected.
Open Deficiencies
Look at open deficiencies for where you can quote new work or make bigger recommendations. First, where it makes sense, quote open deficiencies that haven't been quoted yet. Then, look for multiple deficiencies on the same assets to locate equipment that may need replacing. It might not be the right time to make big investment recommendations for all of your customers, but be prepared for when their account comes up for review.
Asset Lists
Assets are the equipment that you service at each customer location. A current asset list is useful for techs to see service history and to record their work in the mobile app, for dispatchers to schedule service appointments, and salespeople to issue quotes for repairs and replacements. Go into customer locations and add any missing assets and clean out equipment you know has been retired. Missing asset info? Now's a good time to think about how to collect missing asset information once you're fully running again.
Items and Parts Lists
Items and parts are the things you bill customers for, like labor and parts. Over time, duplicates are created, incorrect pricing gets recorded on the contract, incorrect costs are assigned to items, and the parts list becomes outdated. Start with your 50-100 most used SKUs to make sure they're accurate, then turn your focus to cleaning out any SKUs that are never used. An accurate items and parts list will save time, give you more accurate job costing, and ensure you're invoicing customers for everything they owe.
Bogus Jobs
Your jobs list is another place that can become cluttered with duplicate or unneeded jobs. Change the status of the jobs that don't represent work to cancelled so they're easy to filter out of jobs lists and customer history.
Service Contracts and Price Lists
Keeping a different price list for every customer is one of the most common inefficiencies we see. Consolidate your hundreds of customer price lists to a few pricing tiers and simplify the management of pricing exceptions with customer-specific contracts. This will save you so much time in invoicing and creating and updating customer accounts at renewal.
Customer Contacts
Take the time to ensure that you have all of the correct customer and location contacts listed in each customer and location record. You can specify the type of customer contact so the right information always goes to the right people. With a good customer contacts list you can save a bunch of time by sending Service Links in bulk.
Service Estimates for Time and Price
Each service has a standard estimated duration and estimated price that are useful for forecasting time needed for planned work, prioritizing the most profitable jobs, and forecasting revenue.
User Profiles
Double-check all of your employees' user profiles. Make sure they have the right user type and a current headshot since those images are visible to customers on en route notifications and in Service Links. Making sure that technicians have the right user type means schedulers and dispatchers can use time-saving filters on the dispatch board.
Salesperson Role
If they aren't already, get your salespeople into ServiceTrade! Set up their accounts and associate them with jobs, quotes, deficiencies, and service contracts. This is a great time to make sure your salespeople know how to use ServiceTrade to send quotes and conduct site assessments.
Just like at home, some of the projects are easy wins and others take a bit more time and effort but all will make you feel good about the results. For advice on best practices or help making bulk changes to your ServiceTrade account, send your request to the Customer Success team at support@servicetrade.com or call your account manager.
https://servicetrade.com/wp-content/uploads/2020/04/ducks-in-a-row.png
260
640
Shelley Bainter
http://servicetrade.com/wp-content/uploads/2016/03/SERVICE_TRADE_LOGO_NO_TAGLINE_340x156.png
Shelley Bainter
2020-04-15 10:43:27
2020-04-15 10:45:46
10 Ways to Clean Your ServiceTrade Account